Well ladies and gentleman, it's no surprise that Feast Portland 2016 was a pretty epic festival this past month. The 2015 festival was my first Feast experience, and this year was even better and more indulgent than last year (hard to believe).
As a recap, Feast takes over the city each September for 4 legendary days and showcases the innovation that's transforming America's food revolution, all while celebrating the culinary mecca of Portland, Oregon and the Pacific Northwest.
After Feast 2015, I did a roundup article of all the restaurants I wanted to check out after the 4-day foodie festival came to a close. I didn't get to all of these places yet (Departure and Meat Cheese Bread are still on my list to tackle), but I have a few more to add to the list after Feast Portland 2016.
Here's is my new post-Feast Portland food bucket list:
Podnah's Pit
The taco Podnah's Pit served up at the Latin-inspired Night Market (hosted by USA Pears) was hands down my most beloved dish from the weekend. This simple, comforting, and fall-off-the-bone-tender beef rib taco, drizzled with hatch chili cheese sauce, raw onion, and cilantro had me coming back for seconds…. and thirds. The long line to wait for this puppy was 100% worth it.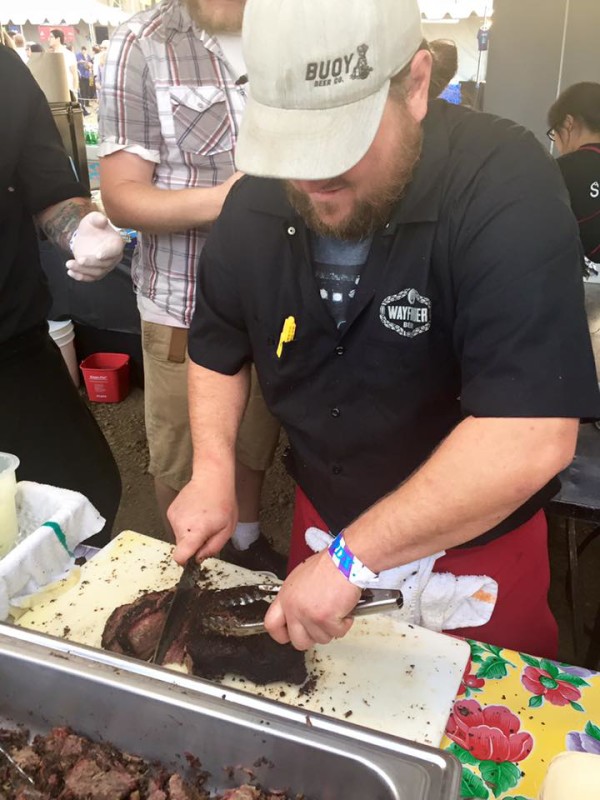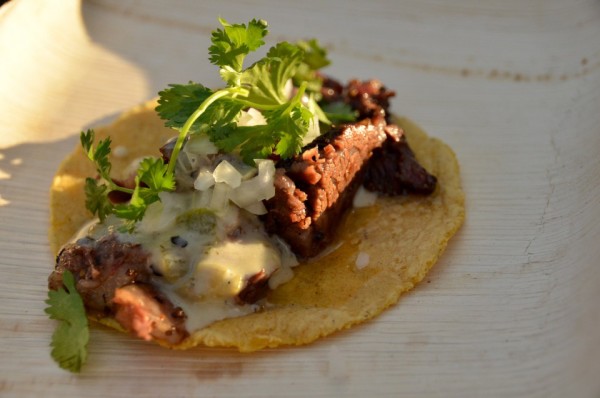 Photo Credit via Oregon Live
Bullard (Doug Adam's newest restaurant)
To start Feast Portland 2016 was the kickoff party at Jacobsen Salt Co.'s inner Southeast Portland headquarters (hosted in collaboration with Williams-Sonoma). During the festivities, Portland celebrity chef, Doug Adams, kept the bellies of Feasters full with his complete spread of all things Texas BBQ. Earlier that very day, Adams announced plans to open a restaurant of his own, Bullard, with a menu inspired by his Texas upbringing. So yeah, I'll be checking Bullard out soon!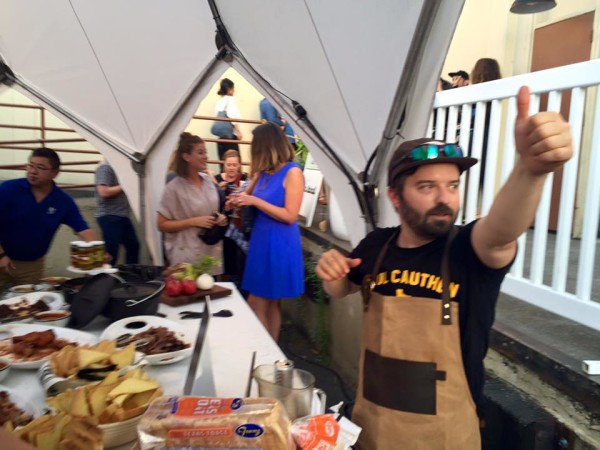 Coquine
Recently named as Portland's Best Everyday, Michelin-Caliber Restaurant by Portland Monthly, Coquine has been on my PDX food bucket list for quite some time now. Now, I should have gone earlier this year prior to all their stellar PR, when things were probably a bit calmer at Coquine… but the crowds won't scare me away!
At Feast's OMG Smoked event, Coquine was giving out UNLIMITED quantities of their world famous cookies. Sadly, I was not in attendance at OMG Smoked, so there I was at home that Saturday night very jealous of all the Coquine cookies I saw popping up on my Instagram feed from lucky OMG Smoked ticket holders. #Regrets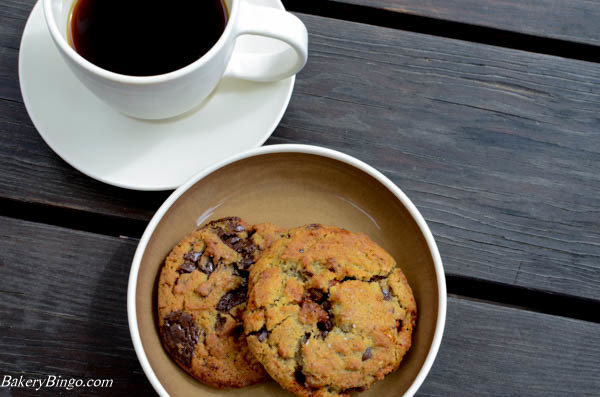 Photo credit via Bakery Bingo
Xico
Xico made it to the top of my food bucket list during Feast 2016 for two reasons: 1) It's right down the street from my new casa and 2) Their delicious Totopos served at Feast's Night Market.
This snack was complete with fried tortilla chips, topped with chile de arbol salsa, cotija cheese, crema, lime, cilantro, and onion. The Totopos are regularly featured on Xico's happy hour menu. After tasting these bad boys, I am just going to have to march my butt down there for their late night happy hour, as I imagine these taste even more magical after a buzzed night on the town! 😉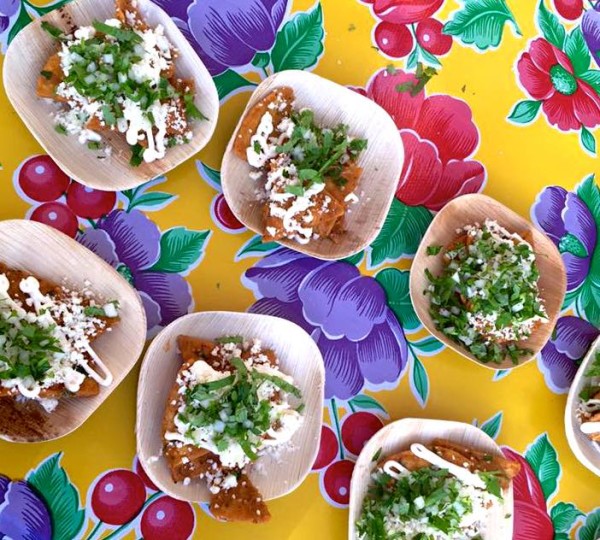 Wiz Bang Bar
If you follow me on Instagram, then you probably know by now that I am pretty obsessed with Salt & Straw. So, you can imagine my excitement when they were dishing out Chocolate Tacolates at the Feast Grand Tasting event. These famed Chocolate Tacolates are featured on their menu at their new Wiz Bang Bar, located in Portland's new Pine Street Market — a food mecca I have yet to visit in the heart of downtown.
And when I DO go to Wiz Bang, you better bet that one of my orders (yes, I will be ordering multiple treats for myself) will be their Salted, Malted Chocolate Chip Cookie Dough Concrete… Mic drop.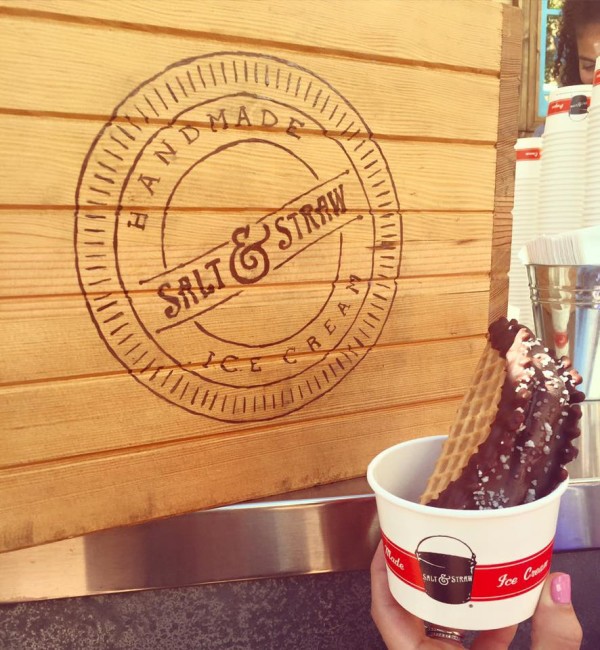 Special Mention: Lardo
While I have been many times to the sandwich lovers paradise, Lardo, I wanted to give Lardo a shout-out for the Denver lamb ribs barbacoa they passed out at the Night Market. Tony knows my love for all things lamb, and this dish was easily my #2 favorite item from the weekend. Tender, spicy, and distinctive, these ribs stole the show!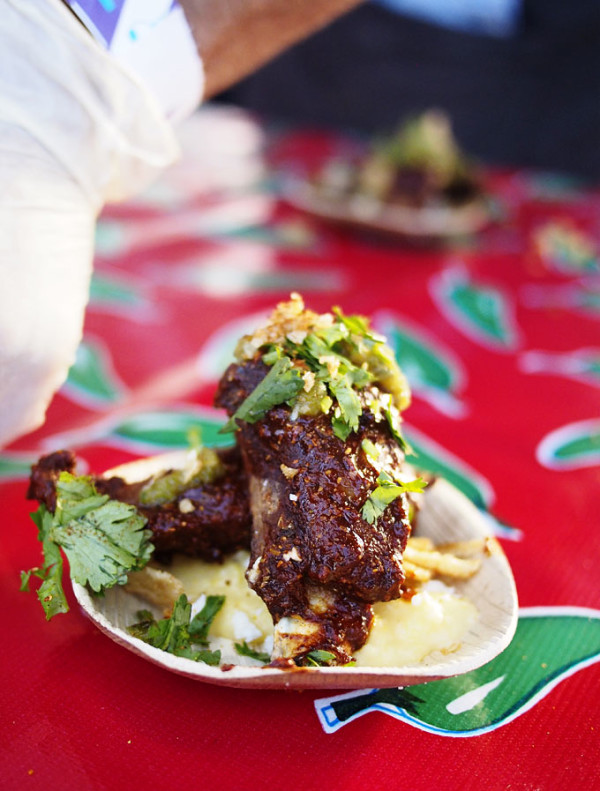 Photo credit via The Kitchen Paper
Happy eating folks!
Your turn: What other foodie places should I check out in Portland? I would love to hear whatcha' got in the Comments! 
About Meg
Exhausted from traveling every week as a Business Management Consultant early in my career, I took a year off in 2012 to travel at my own pace. I am a high-energy girl that loves being active, eating food, drinking wine, and exploring the world with my partner-in-crime (and husband), Tony! I now reside in Portland, Oregon and continue to write about travel, food, wine, and the awesome adventures we have in the Pacific NW!