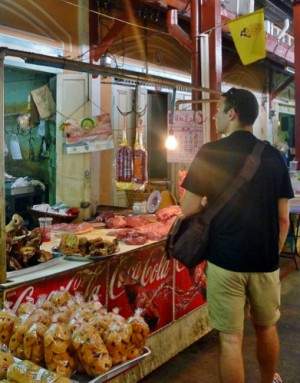 The sound of street vendors haggling with tourists is a loud buzz in my ears. The smell of marinated meat being grilled fills the humid air.
It is my first day in what many consider the world's greatest Chinatown, right near the center of Kuala Lumpur, and I am overwhelmed.
I want to go explore the city and eat at all of the fabulous food stalls. But I know we only have a few days in the city and still haven't fully planned the next leg of our journey.
We need to book flights to Bali, find a hotel there, book surfing lessons, figure out the boat to the Gili islands, book a place to stay on the Gili islands, and still go explore everything Kuala Lumpur has to offer… YIKES!
Have you ever been so overwhelmed by travel decisions that you actually lose sight of why you're traveling?
Do you gain weight whenever you travel no matter how hard you try to stay fit?
The reasons why are the same… and guess what?
There are some simple ways you can help yourself.  But first, let's look at WHY it happens to all of us in the first place.
What Researchers Have Discovered About Will Power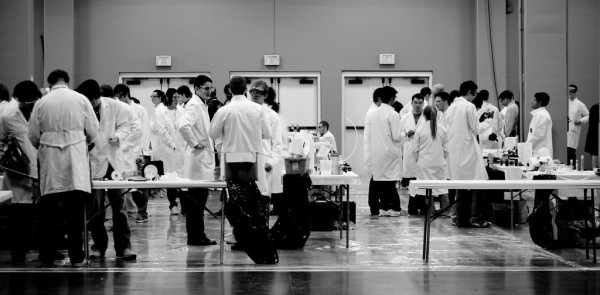 Will power is a finite resource.
Meaning the more decisions you make in the first half of the day, the less will power you will be able to exercise later.
Take Roy Baumeister, a psychologist at Florida University that was recently highlighted by Wired magazine, who conducted an experiment showing will power as a finite resource. In the experiment half of the participants were told to ignore a plate of cookies placed in front of them, while the other half were told to feel free to eat. Both groups were then timed attempting to solve a series of puzzles and the results between both groups were compared.
Guess what?
The group that was told to resist eating the cookies gave up on the puzzles much faster than the cookie eaters. Because they were repeatedly making the decision to not eat the cookies, they had less will power when then faced with the puzzle task.
This proved that even between two totally different activities (cookie eating and puzzles), people still only had a set amount of will power to tap into.
Successful people have known this intuitively for a long time.
Before Steve Jobs was famous for wearing jeans and a black polo every day, there was Albert Einstein buying many versions of the same grey suit. They both knew that by saving brain power on decisions like what to wear, it could be better used elsewhere.
President Obama, in a recent interview with Michael Lewis, discussed his own technique for limiting the small decisions:
You also need to remove from your life the day-to-day problems that absorb most people for meaningful parts of their day. "You'll see I wear only gray or blue suits," [Obama] said. "I'm trying to pare down decisions. I don't want to make decisions about what I'm eating or wearing. Because I have too many other decisions to make." He mentioned research that shows the simple act of making decisions degrades one's ability to make further decisions.
Bottom Line: The more decisions made in a day, the more will power you use. And since will power is finite, you are draining yourself of a critical resource.
So how does this research help the traveler?
How This Helps The Traveler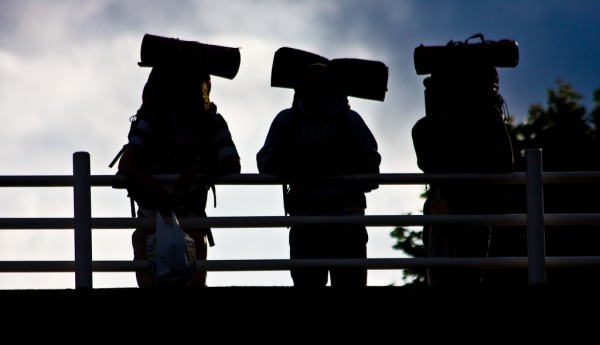 So you find yourself gaining weight while traveling?
Or maybe you are stuck indoors planning parts of your trip more than you actually are outside enjoying it?
Or possibly you are even trying to work and make some money while traveling but find it near impossible to accomplish anything?
Don't blame yourself. We are all governed by the same lack of infinite will power.
What you need to do is give yourself structure so that you preserve your will power for when you really need it. Here are some easy tips you can try right away that will simplify your travel lifestyle and save you some will power.
6 Ways To Limit Decision-Making While On The Road
Limit Simple Decisions: This should be easy. You are most likely backpacking, so how many clothes could you have brought? Limit your daily selection and even set aside what you are going to wear the night before. Sounds silly, but it works.
Plan Your Meals: Before you get to a new place, research a few great places to eat where you are staying. When you get there, you already know where you are eating and can focus on other tasks. Then, while you are walking to your predetermined restaurants, look out for cool little hotspots that you might want to try later. Travel can't be all to plan, right?
Eat At Same Restaurants: If you are staying in a place for awhile, have a few go-to restaurants. If you want variety, trying mixing up only where you eat dinner. The key is not giving yourself 1,000 decisions to make every day.
Create A Workout Routine: Plan a workout that can be done anywhere (no decision needed about finding equipment) and have a schedule (every M W Sa). Plan to do the workout in the morning so that other things don't get on the way. Also key? Plan enough off days! You are traveling to be happy, so make sure you don't become a slave to your workouts.
Schedule Work Hours: Are you working while traveling? Writing, consulting, whatever? Don't just plan to work whenever you can. Set aside specific hours every day so that you don't need to decide the day of when to squeeze it in.
Don't Overschedule Yourself: If you need to spend a few hours planning and booking the next leg of your journey, don't expect to get more done. Know your limits and realize that travel planning is full of decisions and is a big drain on will power. Why not schedule a bunch of fun exploring after your hours of travel planning?
The biggest takeaway on how to limit your loss of will power while traveling is to develop habits. This is especially key if you are going to be in a new city for longer than a couple of days.
Also remember that while will power is a finite resource, everyone has different levels. The key to high performance is working within your own limitations.
Finally, don't be too hard on yourself when traveling long-term.
Don't restrict yourself too much.
This is a once in a lifetime experience and you want to be able to experience new things. I would much rather gain 5 lbs eating the deliciously rich food of Italy and loosen my belt one (or three) notches than to restrict myself and not have fun.
If you do it right, you can use the science of will power to not only accomplish some goals, but even end up having a kick-ass time while traveling.
About Tony
Quit his job to try actually following his dreams for once... and is currently loving it. He is working hard to to make this life-style permanent by writing about his adventures and brainstorming money making opportunities with his partner-in-crime, Meg.