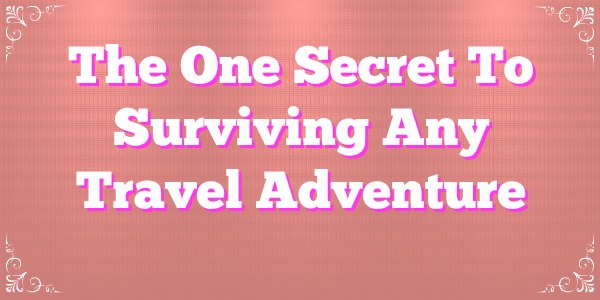 There are no good or bad travel adventures. Just great stories.
Repeat this to yourself frequently.
That disgusting hostel in the Atacama Desert in Chile? It will be a hilarious anecdote later.
That nightmare of an overnight Bolivian bus ride across the mountains in a thunderstorm? An epic tale for later.
That time you got E. coli and Salmonella in Cusco, Pero? A ridiculous streak of bad luck that you bravely endured.
Even the fights you have as a traveling couple become hilarious stories later that you share with other travelers (since you can all relate). Time and distance from the problem always changes your perspective.
But this doesn't mean that in the moment, you can see through to the time when it will become a great story.
And this is the real secret. The travelers that ultimately not just survive, but that embrace travel are the ones who know every terrible misstep along the way is only more ammo for future stories.
You can still get mad. You can still fight. But never get overwhelmed by those moments on the road where things seem terrible.
You have to know that at some point in the future, you will be sitting around a table with friends and laughingly share every moment that is currently making you miserable.
What is your one story that you now openly share with other travelers, but in the moment it was actually taking place, you could never have imagined laughing about it?
I'll go first.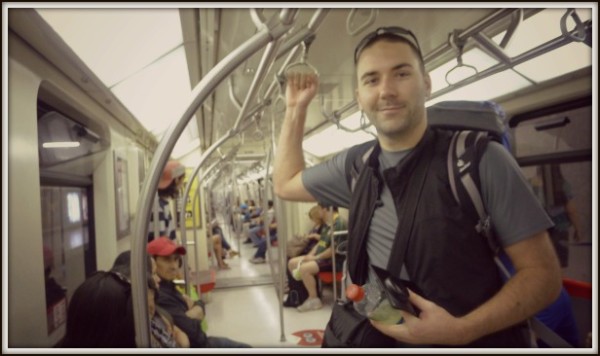 I was miserable for hours after I got pickpocketed twice on the same Buenos Aires subway car. I felt violated. I felt like an idiot. I felt like such a stupid tourist.
But now?
Now it's one of my go-to stories. It usually comes up with new travel friends and is guaranteed to get everyone sharing their own stories of close calls while on the road.
Now it's your turn: Share your story in the comments to show other travelers that no matter how bad they feel during parts of their travels, it always makes a great story in the end.