Before I begin this article, I will apologize in advance for offending anyone or for sharing WAY to much detail about our private life with people… such as our parents.
But I feel like the topic of sex when traveling (especially long-term) is so misconstrued by non-nomadic folk, that I thought it was crucial to shed some light on the topic through my own experiences this past year traveling the world with my partner in crime (and loving husband), Tony.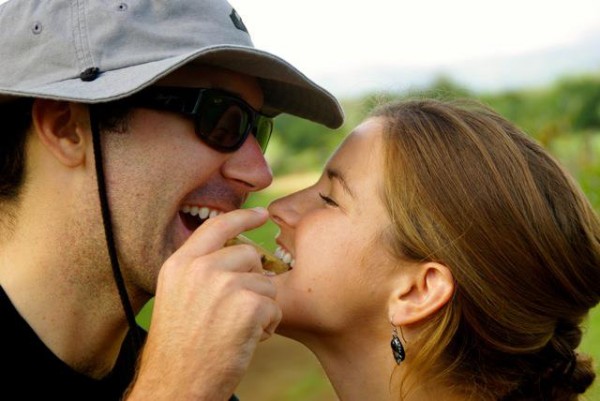 Both during and after our RTW trip, I got a ton of "how do you do it"  type questions from friends and family… Surprisingly, a LARGE majority of these burning questions were around my sex life on the road! They went a little like this:
"What do you and Tony do with all your free time? You must have a TON of sex."

"You're living on a beach in Thailand for a month? Awesome – I bet you'll be having LOTS of sex!"

"How's the baby making going?"
…. This mildly invasive list of questions go on.
But somehow, people thought our year traveling the world would a be a romantic getaway and that we would be doing a lot of this…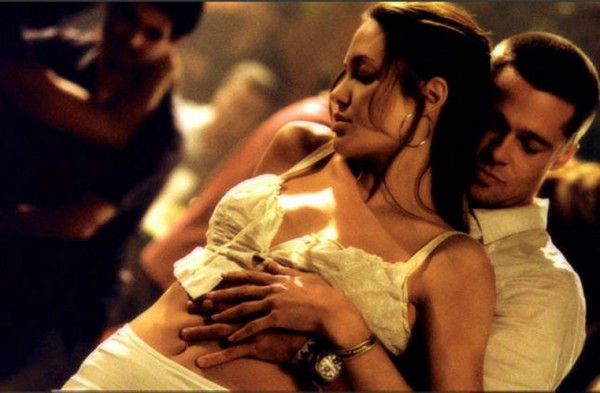 Photo Credit Dance of the Day
And because of this, my parents thought I would come home looking like this…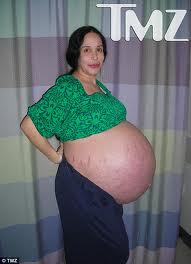 Photo Credit TMZ
But I am here to set this all straight. Because, a lot of times, it really was like this…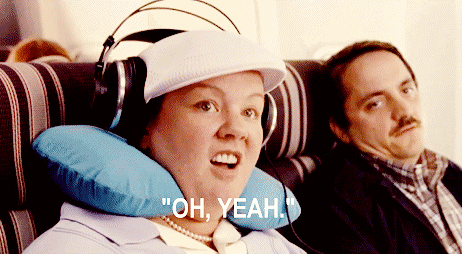 Photo credit Tumblr
And my thought on babies before/during/and after the trips remains the same…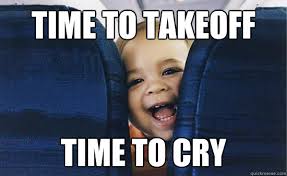 Photo Credit thejewishmother.co.uk
Now, because I still feel a little weird writing about my sex life on our very public blog, I am going to jump in a little late in the article and introduce a code word to save face for the next few minutes. And because Tony and I love food, our sexytime code word for the purpose of this article will be:
Baking cookies.
Tony And I Don't Bake Cookies with Others
I want to get this first point out early in my story. And yes, friends brave enough to ask actually questioned if we baked cookies with others… So I know other people are thinking it.
I sometimes have to remind Tony that sarcasm (such as when he comically references our membership with SwingingTravelers.com in past articles) doesn't always translate in writing… and may come to bite us in the butt later.
And it did.
Yes, this question got asked over dinner with friends in Minneapolis after one too many cocktails.
And despite our shared dorm room living scenarios in South America and our weirdly long Hawaiian trips and retreats in the woods of northern California with our equally sexy travel buddies, Josh and Caroline of Traveling9to5, we DON'T bake cookies with others.
There's not much more to elaborate on for this topic. Because let's face it, I get wayyy too territorial when it comes to my man… and I'm not planning on sharing him with ANYONE!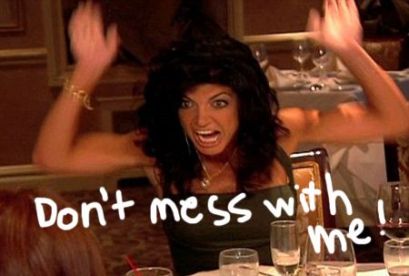 Photo Credit PerezHilton.com
Moving on to our next point…
Traveling The World Is Not One Giant Cookie-Baking Vacation
Don't worry. There is enough romance on the road to bake more than a few batches of cookies! My days traipsing through the countryside of France, the wine country in Italy, and the beaches of Indonesia with Tony were unfreakinbelieveable… And Tony and I enjoyed these moments to their fullest.
However, your sanity, health, and overall attractiveness is CONSTANTLY put to the test when you travel long-term.  And during this time, you learn a lot about your spouse's preferences – especially when it comes to cookie baking.
For example, horrible travel days never seemed to affect Tony's mood to bake cookies. We would have just wrapped up a 20 hour bus ride through the bumpy roads of Bolivia, where the bus' bathroom was overflowing, the AC was broken, and a little kid was screaming for 75% of the trip in the seat infront of us.  By the time we FINALLY got to our luxurious 1-star hostel, Tony was ready to put some cookies in the oven. Here's how THIS conversation typically went down:
Tony: "Hey baaaaaby. Lookin' good. Now that we're here, wanna bake some cookies?"

Meg: "How can you EVENT THINK about baking cookies after what I have just been through?!?!"
… This outburst of mine was usually followed by even more "I" and "me" statements… as if Tony (who just went through the same ordeal) had NO idea where I was coming from.
Yes, despite my typical zen ways, I can be a REAL diva when I want to be…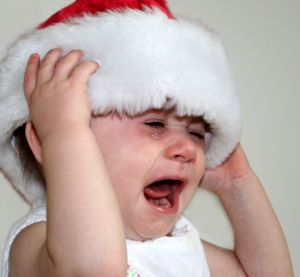 On the other hand, cleanliness never seemed to affect my mood to bake some cookies.
Tony thought it was downright disgusting that I wanted to bake cookies after hiking Machu Picchu for 4 days and 3 nights without one ounce of soap or deodorant passing my body (okay maybe deodorant was used). And this is how this type of conversation went down:
Tony: "Meg, not no… just… get away from me."

Meg: "Whatevs babe… "we aint nothing but mammals."
And many times on the road, we BOTH didn't entertain the idea of baking cookies. These totally off limit times included:
Sharing a hostel dorm room with 8 other coed backpackers
When we were actually ON 20+ hour bus rides
When travelling on an airplane – We have yet to join the mile high club (and probably never will) #gross
When couchsurfing at a friend or family's place
And these travel scenarios happened quite a lot on the road!
Bottom line: traveling with your partner is not one giant cookie-baking extravaganza. Save your expectations for your one-week getaway vacation. Save your expectations for your honeymoon. Save your expectations for home.
When you are traveling long-tem, you shouldn't have any expectations when it comes to baking cookies. So stop being hard on yourself and feeling like a failure if you're just not "in the mood" 24/7 on the road with your partner. I am here to tell you that it's OKAY.
Traveling can be luxurious at times, yes. But more often than not, it throws you some crazy curveballs and you aren't always going to hit a homerun… hey OHHH!
After all of this cookie talk, I think I actually want some. Literally. Maybe chocolate chip?
Your turn: Do you travel with your spouse/partner? Do you find that your cookie baking habits change when you travel long-term? Don't let me be the only one sharing all my naughty cookie baking secrets – Please share YOUR thoughts on the topic below in the Comments section!
About Meg
Exhausted from traveling every week as a Business Management Consultant early in my career, I took a year off in 2012 to travel at my own pace. I am a high-energy girl that loves being active, eating food, drinking wine, and exploring the world with my partner-in-crime (and husband), Tony! I now reside in Portland, Oregon and continue to write about travel, food, wine, and the awesome adventures we have in the Pacific NW!