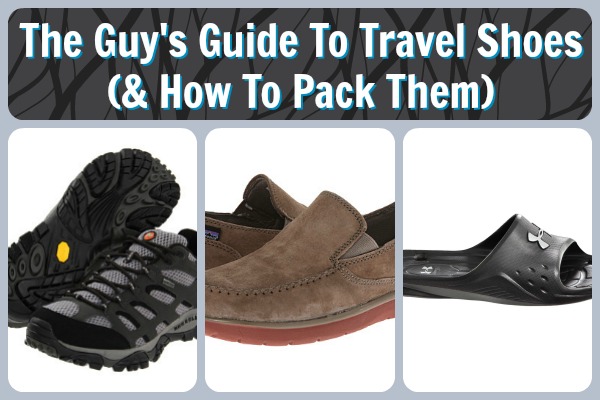 Now this topic might not be the sexiest of travel problems, but it is definitely the one that made me curse the most whenever we were running late and I was trying to solve the jigsaw puzzle that was my backpack.
Meg never fully appreciated my difficulty in packing size 13 shoes for travel until she saw how much room my sneakers took up in my little 32 liter backpack. Most men's shoes are not made to minimize volume!
They take up a lot of bag real estate.
Plus, sneakers are not the only shoes you need when going on a long trip. You're hitting the beach, right? Or at least going to be in a warm place for a bit? Gotta have some sandals.
Oh really? You hate the beach and warm weather (weirdo)? Well you still are going to want some shower sandals for all of those hostel bathrooms… don't tell me you like foot fungus.
Are you going to be hiking? Will your flimsy sneakers survive (and keep you alive) during the 4 day trek to Machu Picchu on the Inca Trail? you might need boots as well.
And what about nice meals or events? Is there a chance you will go to a few nice restaurants in Paris? Then you need something a little classier than sneakers and shower sandals.
So the question we have to answer is how do you travel light, but still pack all of the shoes you need?
Double Up
Unless you want to just give up and get a bigger bag (it's an option), you have to double up on the uses for your foot wear.
Yes, having amazing hiking boots would be incredible and probably a little nicer to your feet on those hikes in Patagonia. Yes, some great running shoes would definitely make working out while traveling easier.
But can you get something that works for both scenarios? That's what I did.
There was a great hybrid trail shoe that had plenty of grip and ankle support for hiking, but also had a flexible enough sole and was light enough that I could easily run a few miles without problems. I chose the Merrel Moab Gore-Tex XCR (no affiliate link), but any hybrid trail running shoes works.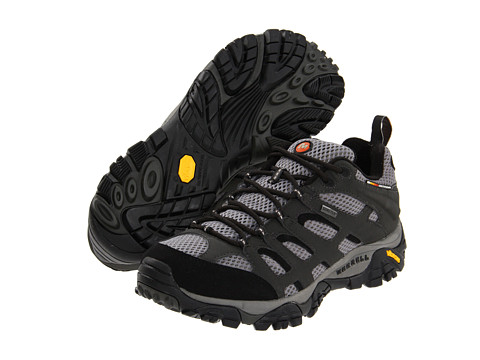 Not that I ran more than a few mile over the course of the whole year we traveled… but that was more a choice of laziness

Same thing with sandals. You don't need shower sandals and nice sandals for the beach. Buy a pair of sturdy plastic shower shoes that dry quickly (or don't even stay wet at all) and use them for everything.

I got some from Under Armour (no affiliate link) that held up great even outside.
Compromise (Settle For Good Enough)
You might not be getting the absolutely perfect hiking shoe or running shoe, but you're getting good versions of both in one shoe.
Your sandals might not be the nicest you've ever had to wear to the beach, but they stay dry in the shower and still work outdoors.
But dress shoes… how do you compromise on dress shoes?
You optimize for weight and compression (meaning you can crush them flat easily in a bag) above all else. That's the key.
When getting on a flight, you can stuff your sandals in a side pocket of your bag, wear your sneakers, but you still have to pack your dress shoes. So while they need to look nice, they ultimately have to fit.
I discovered some amazingly light Patagonia slip-on shoes that had a cork sole and a nice suede appearance. In case you're curious, they were the Patagonia Maui Smooth (no affiliate link). These things could easily be crushed down to no more than two inches tall combined and still looked fine when I wore them out later.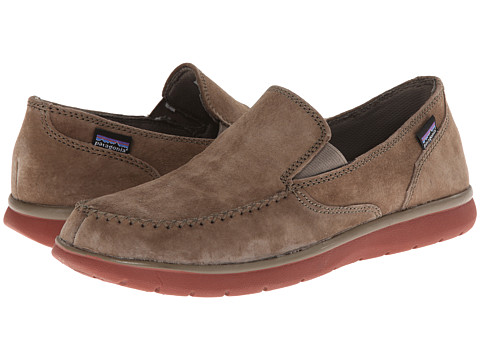 Would I wear them out to a wedding? No.
But they definitely would work well enough for a dinner out.
How About You?
I know for me, dealing with my shoes was the biggest hassle of packing. I gave it a ton of thought before we traveled (as you can see by how much I already wrote on the topic) and it still bugs me.
So two questions:
How do other guys deal with their shoe situation when packing for long trips?
Do girls have a similar problem or do the smaller shoe sizes make it easier?
Let me know in the comments!