Traveling is one big test on your will power.  There is so much you want to do and see.  And whether you are on a tight budget or not, it is easy to stress out about your wallet on your adventures.
I am here to tell you that stressing out is not the right mentality to have on the road.  Worrying about what to spend (and what not to spend) your money on shouldn't bog you down. Traveling is all about relaxing and having fun!
Before you leave for your trip, you should sit down and map out what amenities/adventures/items are worth splurging on… and which ones might be worth ignoring so as to minimize the damage to your travel fund.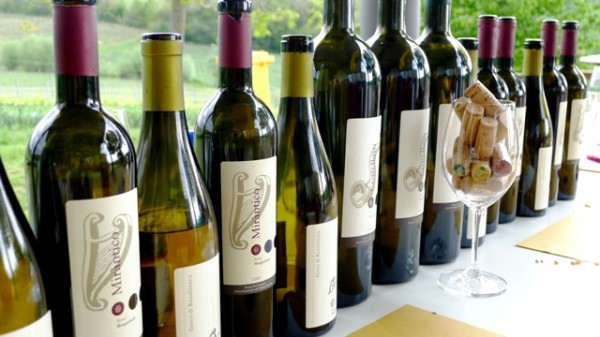 Wine tasting in Italy
To help you with this process, I have taken the liberty to share with you the top six things that Tony and I don't mind spending some extra cash on when we travel:
Extra Leg Room On A Long Flight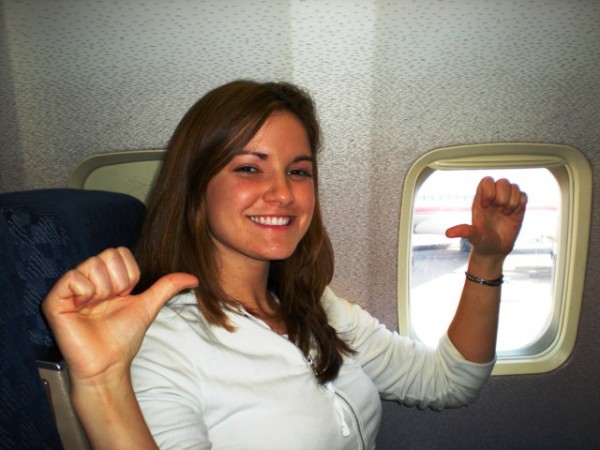 A happy gal with extra legroom!
This may not be necessary for everyone, but my Andre The Giant husband is always cramped on long flights.  If you are over 5'10'', this extra $30 (or so) dollars for long flights might be a wise investment.
A Private Room In A Hostel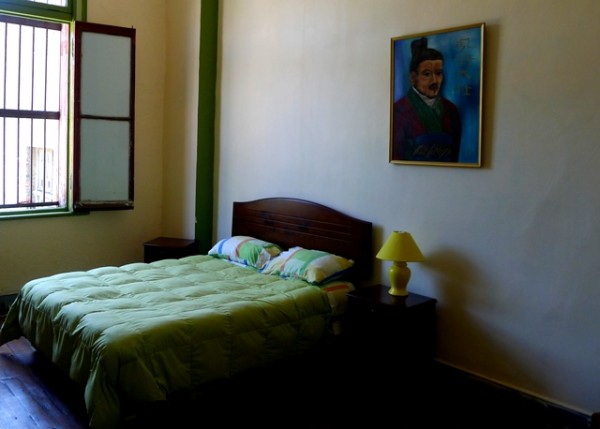 Once again, this may not be necessary for everyone, but it is certainly nice to have your privacy if you are a traveling couple.
With a private room, you also get the added security of being able to lock your belongings in your room when you leave the hostel to explore a city.  Some private rooms are MUCH pricier then squatting in a shared dorm, so just use your best judgment on this one.
If it's less than $10 per person extra for a private room, Tony and are immediately willing to fork out the extra cash… But beyond that is a little more of a grey area.
A Cabin On An Overnight Ferry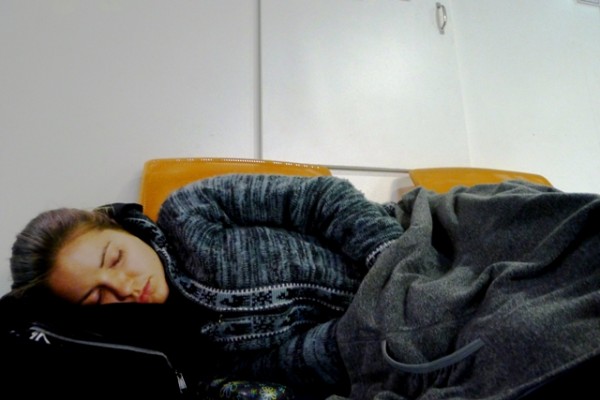 Contrary to how snuggley I look in this above picture, this was NOT what I would call a good night's sleep.
Tony and I took an overnight ferry from Italy to Croatia in June and decided to purchase "standing room only" tickets, instead of paying for a private cabin.  Long story short, after hours of searching every dark corner of the ship, my gentleman-of-a-husband slept on the cold cement floor, while I squeezed onto this passenger bench.
Not an ideal situation.  Next time, we are getting the cabin… Enough said!
A Reclining Seat On An Overnight Bus Ride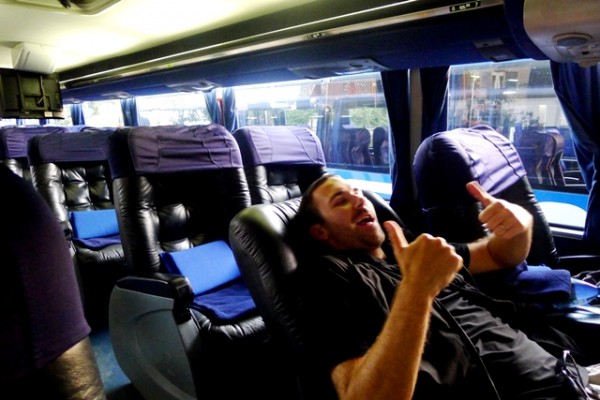 In South America, we traveled on many overnight buses.  You can pay for a "Semi Cama" seat, which is basically your standard coach bus seat, or you can pay a few extra pesos for a "Cama" seat, which reclines into a bed.
Trust me. You are going to want the bed option.
Overnight bus rides are miserable on their own.  Why add to the turmoil with a seat that only reclines 2 inches?
Miscellaneous Treats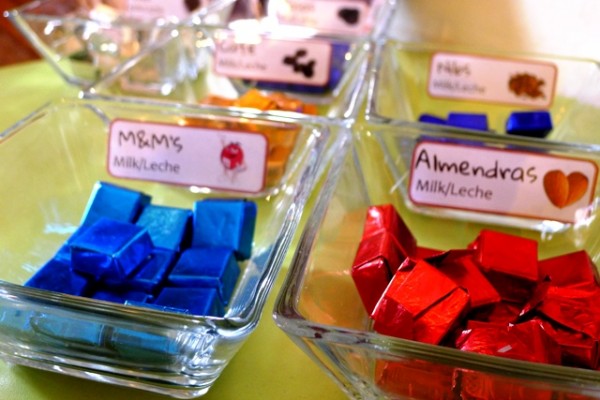 Traveling the world is wearing and can sometimes be stressful.  So, it is nice to sometimes go back to your roots and indulge in a habit or treat of yours from home that that comforts you.
Tony and I love having a little dessert of dark chocolate each night when we are on the road.  This was a nightly habit of ours back in the states and was something we were willing to pay an extra $2 for each day on the road to keep us happy.
Your Personal "Once In A Lifetime Experience"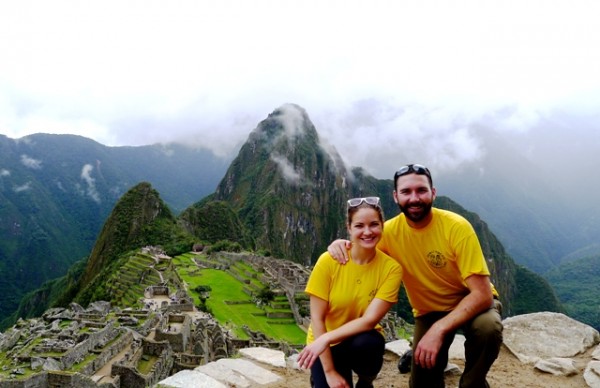 We ALL have them. 
Whether it's your dream to hike Machu Picchu, sky dive in the Swiss Alps, scuba dive the Great Barrier Reef, or spend an evening with a ladyboy in Bangkok (just wanted to check to see if you're still paying attention), it's important to set aside some cash specifically for this experience.
When traveling long-term and on a budget, it is all about conscious spending.  If you are sensible with your budget on a day-to-day basis, then it is okay to splurge every now and then on activities that you are deeply passionate about….
Go ahead and TREAT YOURSELF!
Your turn: What are some things that you think are worth spending extra money on during your travels? Please share below in the Comments section!
About Meg
Exhausted from traveling every week as a Business Management Consultant early in my career, I took a year off in 2012 to travel at my own pace. I am a high-energy girl that loves being active, eating food, drinking wine, and exploring the world with my partner-in-crime (and husband), Tony! I now reside in Portland, Oregon and continue to write about travel, food, wine, and the awesome adventures we have in the Pacific NW!