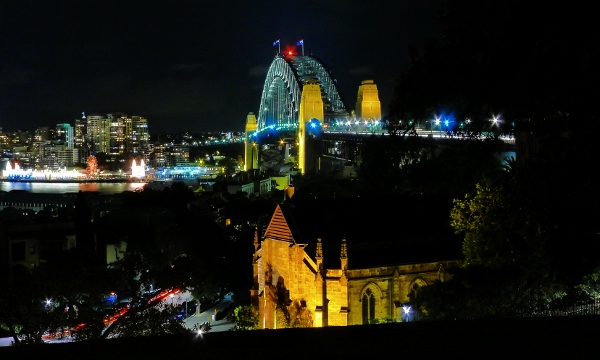 I always struggle when ranking my favorite cities for other people, not because I don't have them, but because my experience in a city is uniquely my own.
The littlest changes to what you see or do can dramatically impact your final verdict. Did it rain the entire time and you never got beyond the few blocks surrounding your hotel? Were a couple of locals rude? Did you eat a bad meal?
And if you get beyond just the little ways your experience can be shaped, then forming an opinion you can trust becomes truly difficult. How, as a tourist, can I effectively give my opinion of a city when I almost never get past seeing the most superficial aspects of it? Even when trying, it is hard to dive deep unless you know a local who is willing to spare a few hours to show you around.
But living like a local is what we strive for.
When getting to Sydney, we knew of the major places to check out: the Sydney Harbor Bridge and the Sydney Opera House. But we wanted to see way more than just the first few pages of the guidebooks.
That's why Arribaa.com sounded so appealing. It allowed us to experience Sydney in many different ways from the vantage point of the locals who love it… and only for a fraction of the price that a larger more formal tour group would have cost.
How Arribaa Let Us See The Real Sydney At Night
First, what exactly is Arribaa?
Arribaa finds local people who are passionate about sharing the things they love about their hometown with travelers and turns them into tour guides. This lets the traveler have a local experience, with a local, that is often much more impressive than any formal tour.
With a multitude of options for Sydney, we decided to start our adventure in the city with a pub crawl and night time photo tour… on separate nights of course :).
In order to show you how much we truly enjoyed both of these tours, I've decided to give you a brief description of the tours were and then a whole lot of pics to see for yourself how much fun we had.
Night-time Photography Tour with Luke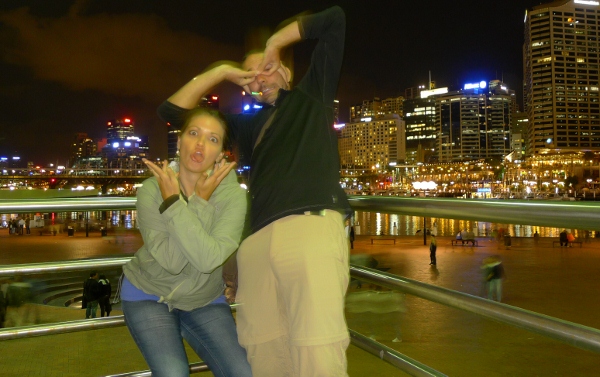 Luke works full-time in TV production, but spends one Saturday a month hosting 8-12 people on his photo tour of Sydney.
Words that describe Luke: Enthusiastic, passionate, encouraging, relentless… basically everything you would want in a tour guide that is showing you around Sydney for 4 hours and covering over 6 kilometers of ground.
We were the only ones in class without a DSLR, but Luke said our Panasonic LX5 was more than up to the challenge. He even provided us with a large tripod so that we could finally try to get those awesome slow shutter shots that all of those pros always get.
The best way to show you exactly what we learned and how much fun we had would be to show you our best pictures, which are posted at the end of this article below our bar crawl pics.
But before you start checking out the pics, let's talk about our bar tour in Sydney.
Cocktails, Dumplings, & Stumbling Through Sydney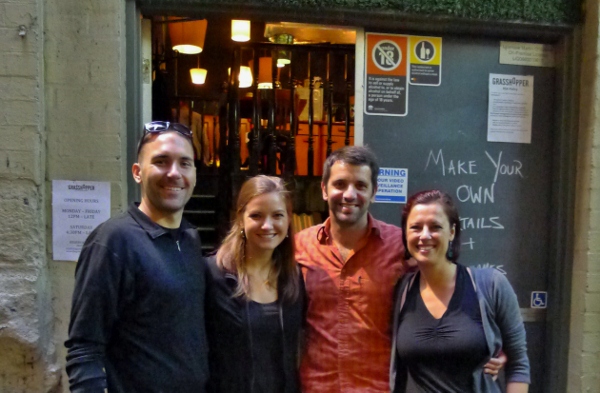 Colette and Vinko, two of the cofounders of Arribaa, were kind enough to show us some of the coolest bars in Sydney. We also were able to learn more about their backgrounds and why they started Arribaa.
But Colette also said that if people really want one of the best bar crawls in Sydney, they should check out what Neil is offering on Arribaa. Good to know!
Colette told us that they started Arribaa "because they realized that their most amazing travel memories are those where a local took them under their wing and showed them a rocking time. The website already has over 110 quirky experiences in eight countries!"
In between discussions of business, there was also plenty of drinks and bar food. Just as with the photo tour, the best way to experience the fun we had with Arribaa is through pictures.
So we have posted just a few of the many ridiculous pics we took from the Arribaa bar crawl that should accurately show what a blast we had. If you want to see all of our Sydney photos, check out our album on facebook.
Sydney Bar Crawl Photo Essay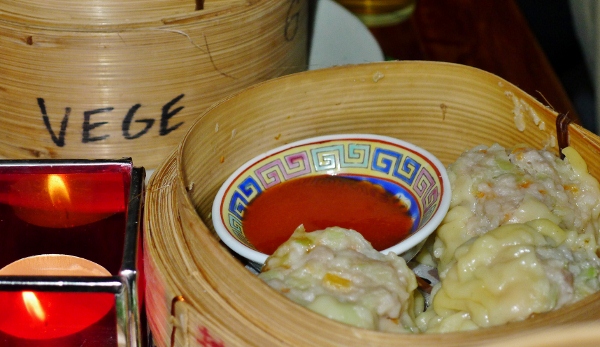 Every good pub crawl should make food an important aspect of any adventure…
Vinko knows (and apparently really enjoys)  the importance of food when drinking!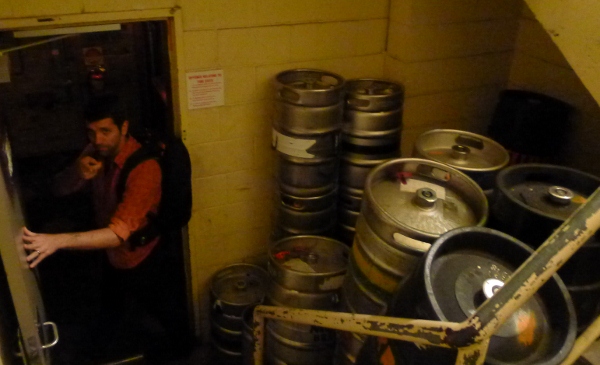 Never would have found this bar without a local's help…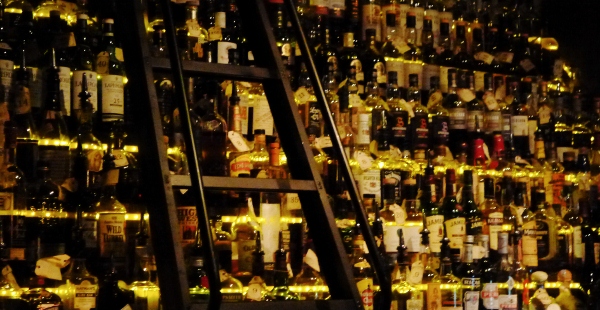 But so glad we went in… A giant wall of WHISKEY!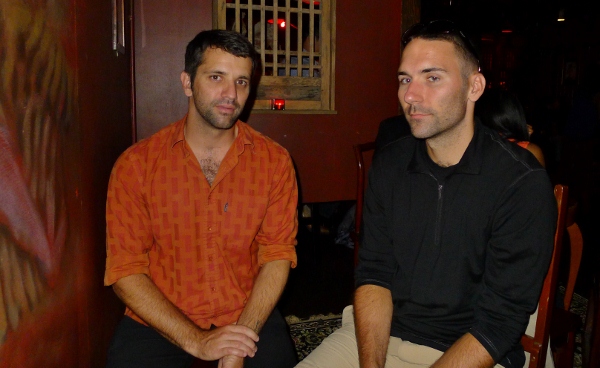 A good pub crawl should be informal and fun.  No problem! Here is Vinko and me showing how guy's pose for pictures…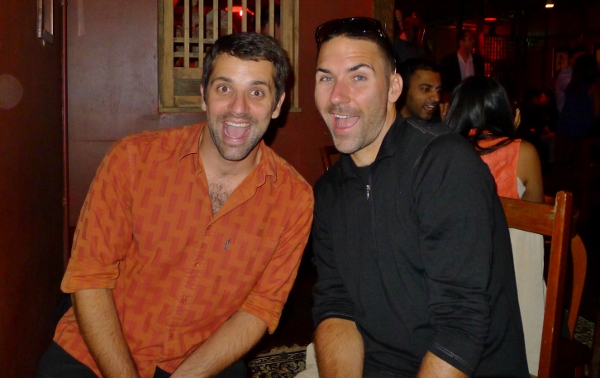 And now how girls pose for pictures! (Alcohol had no influence on this photo… I swear)
Sydney At Night Photo Essay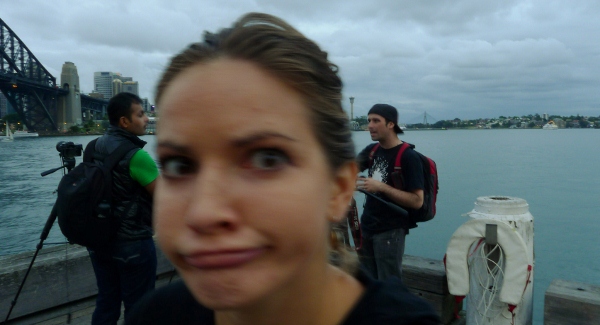 Was Meg ready for a Photo Tour of Sydney? You're damn right she was!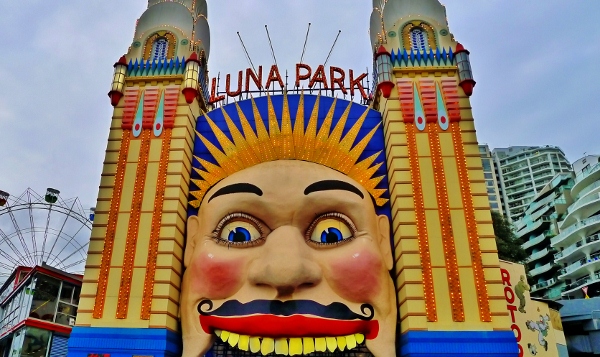 Starting the Photo tour of Sydney at Luna Park… super creepy!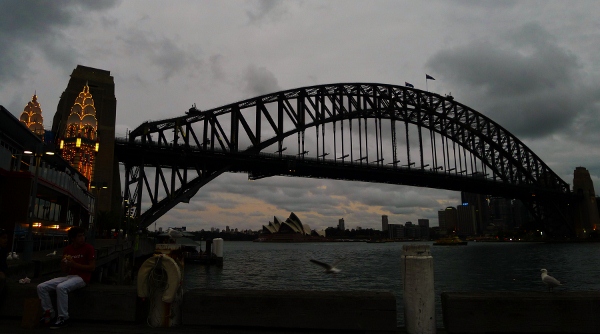 Sydney Harbor Bridge looking awesome, per usual.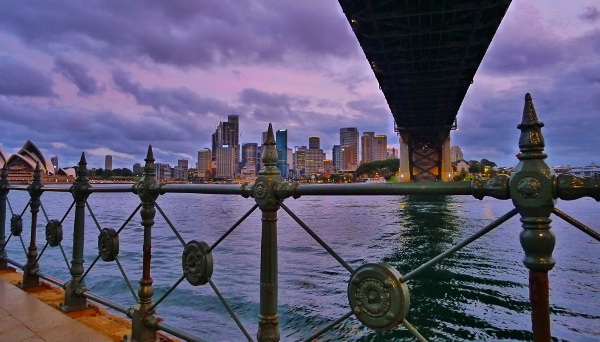 Getting up close and personal with the Sydney Harbor bridge.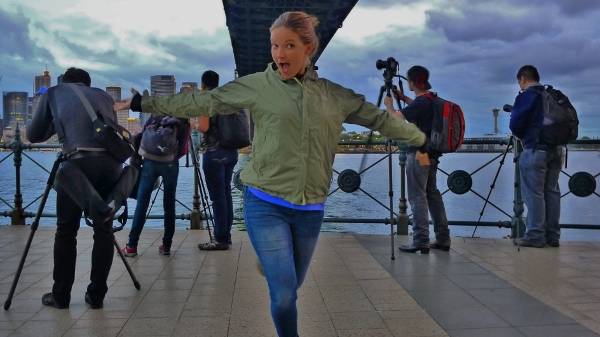 You just got served… dance break during our photo tour!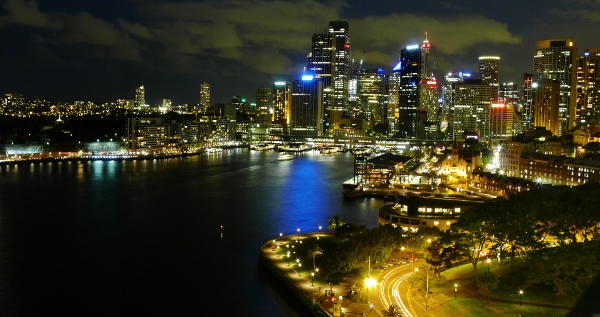 View from the bridge of Sydney… truly awesome.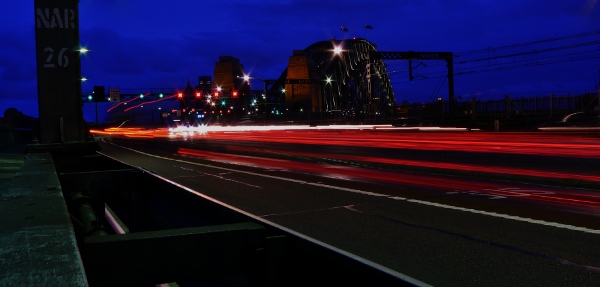 Messing around with our camera settings and finally got that cool blur effect…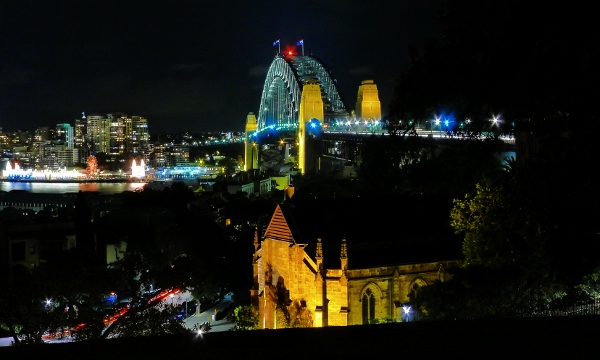 One of my favorite views of the Sydney Harbor Bridge.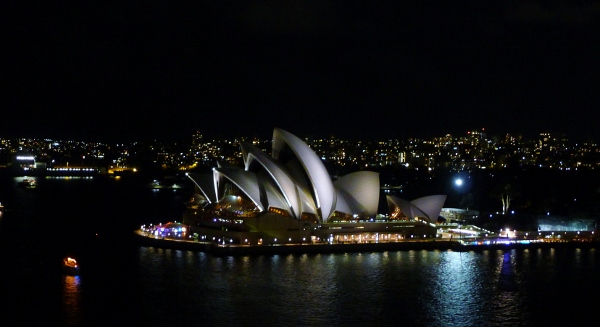 The iconic view of the Sydney Opera House at night.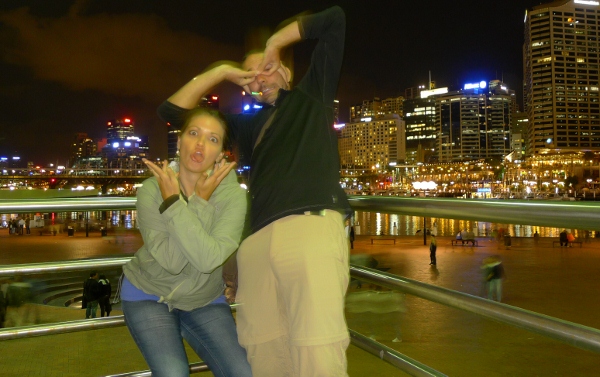 This is why you shouldn't give us access to a tripod…
So can you tell how much fun we had with Arribaa and their tours?
An amazing pub crawl, an amazing night-time photo tour of Sydney, and still so many more possibilities. We barely scratched the surface of Sydney and still fell in love.
Plus, we love the idea of locally hosted tours so much that we are considering hosting our own tour through Arribaa wherever we setup up our home-base back in the states. Would you take an UnRulli food & wine tour?
Your turn: How do you experience a city more intimately? Do you ever meet locals to get a better feel?
The experiences we enjoyed with Arribaa were sponsored, but as always, our opinions are our own.