A bug bite:  It's there.  It burns. It throbs.  It itches.  But once you give into the temptation of scratching it, you will never be able to stop.  It becomes an addiction deep in your soul.
Just like any bug bite, once I scratched the surface of the Thailand itch, I couldn't get enough of it.
And I use the bug bite analogy because, well, I got a TON of bug bites in Thailand.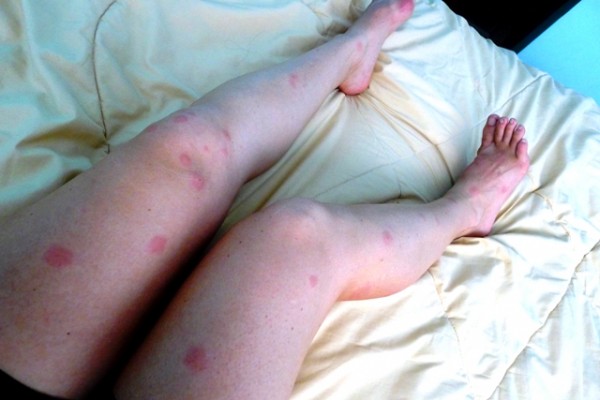 And yes, one of them happened to be on my bum… which of course Tony thought was absolutely hilarious (and thought it would make an excellent article title).
Despite the welts and bumps from all my bug bites, I immediately fell in love with Thailand. I adored it so much that we actually skipped visiting Vietnam and Cambodia, just so we could extend our trip in the country an extra month.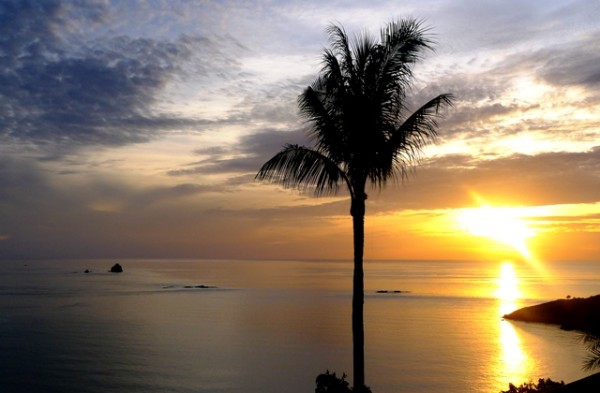 So, what was it about this unique country that has me jonesing for just one more hit?
Charming Chaos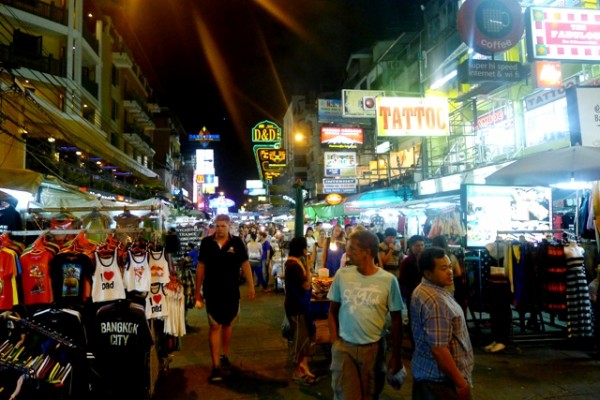 The first stop on our trip in Thailand was bustling Bangkok… and bustling it was.  I normally dislike large, noisy, and chaotic cities, but Bangkok had a mysterious charm to it.  The weather was hot and humid, the cute little locals heckled with tourists around the street stalls, and the tuk-tuks dangerously weaved in and out of traffic…. but all this mayhem seemed right… And I loved it!
Great Food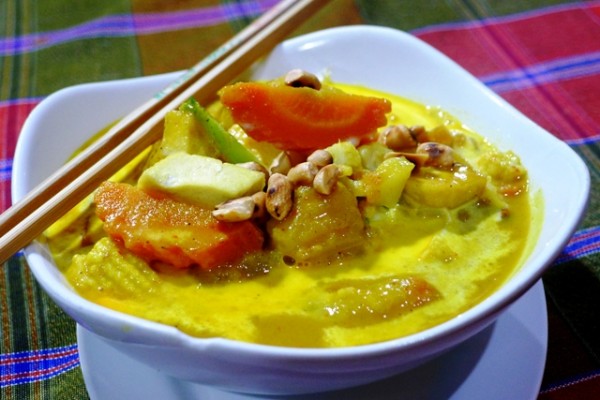 Being obsessed with all things food, Tony and I knew we would be happy with the food in Thailand.  We loved Thai food back in the states and we heard so many great things about the real deal from backpackers that had previously visited Thailand.
But after one day in Thailand, its reputable food scene exceeded my expectations.
Green Curry, Tom Kha Ga, Pad Thai, MANGO STICKY RICE…. We worshiped it all! Despite eating like kings during our two months in Thailand, we surprisingly lost weight… Man, I love this country!
Cheap Everything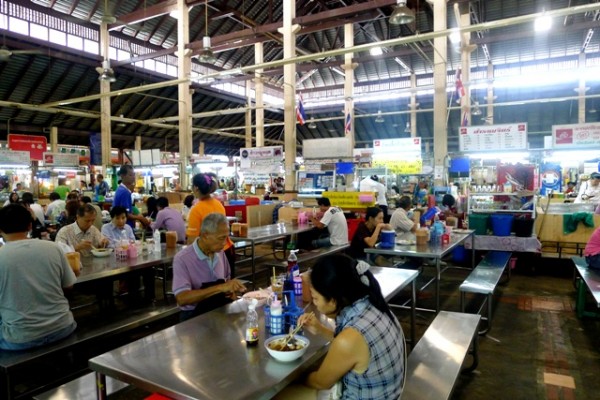 Not only was the food in Thailand divine, but it was also DIRT CHEAP… along with everything else in the country.  A good meal on the street sets you back $1USD and clothes, medications, etc., is (at most) a third of the retail price back in the states… Oh and hour-long massages were only $4! #Score
Beautiful Beaches
Local charm, phenomenal food, rock bottom prices on just about everything… what more could you want in a place?
How about breathtaking scenery and beaches.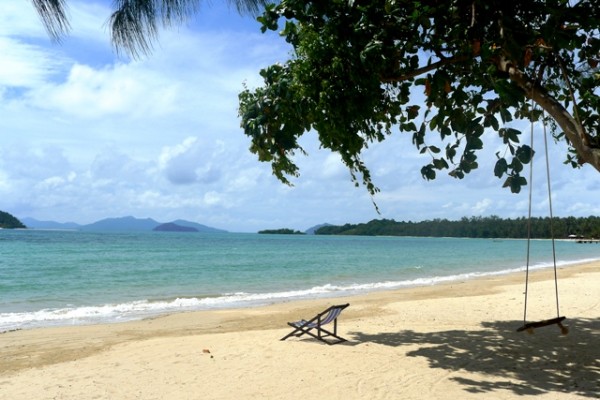 Well, Thailand has that too.  During our two months in the country, we spent some quality beach time on the island of Koh Mak and Koh Samui… Both places were so beautiful that they looked like they came right of a National Geographic spread.  Better yet, if you visit Thailand during the off-season you can get these marvelous beaches all to yourself!
Your Turn: Was there ever a place during your travels that surprised you?  Is there anywhere you just can't get enough of?
About Meg
Exhausted from traveling every week as a Business Management Consultant early in my career, I took a year off in 2012 to travel at my own pace. I am a high-energy girl that loves being active, eating food, drinking wine, and exploring the world with my partner-in-crime (and husband), Tony! I now reside in Portland, Oregon and continue to write about travel, food, wine, and the awesome adventures we have in the Pacific NW!