And so Meg's Wedding trilogy comes to an end… It's been fun sharing our thoughts on how to have a great wedding that is a little less conventional than most. But the best part of our less expensive and super fun wedding was the extra money we had for one kick-ass honeymoon. Live it up people!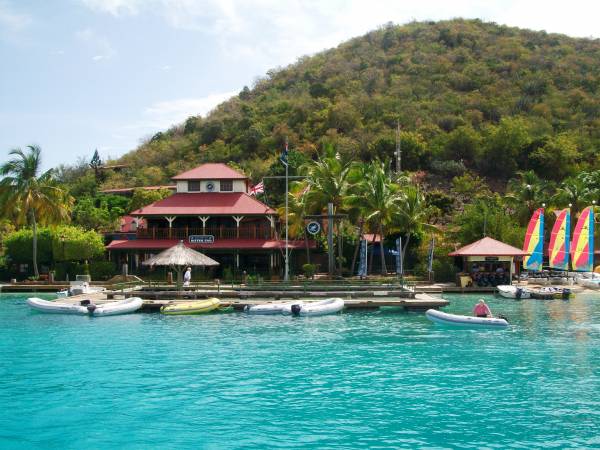 The previous articles in the wedding series have been centered around the unique things we did to save money on our wedding and then our best tips that you should try.  I figured the best way to end this saga is to write one final wedding article about my most cherished part of the union:  The Honeymoon.
In my bride-to-be days, I was super enthusiastic about planning this particular event.
Yes, the wedding was magical and romantic, but why spend all my time and money planning for an event that only lasts several hours, when I could plan for a week-long adventure?!
Now, I would like to keep in theme with my previous wedding articles and say that we did our Honeymoon on the cheap. But confession time: We decided to go baller on this trip.
With the exception of our Honeymoon, Tony and I have lived modestly since graduating college in order to save up for our RTW adventure… and with all the money that we have saved through this lifestyle, we were able to treat ourselves to a lavish honeymoon, while not interfering with the bigger picture.
Given that we only could take a week away from work, we decided to throw the idea of Fiji or Hawaii out the window so we could spend the majority of our time as newlyweds on a beach instead of a cramped airplane.  With that, we decided to venture to the British Virgin Islands – Virgin Gorda to be exact!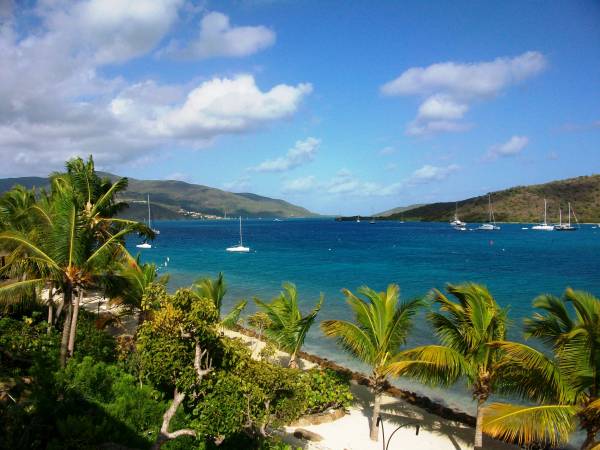 View from our beachfront villa at the BEYC… Breathtaking!
We stayed at the famous Bitter End Yacht Club (BEYC) during our stay.  This was a place that my family used to vacation when I was a kid (yep, I was spoiled) and I have been dying to go back ever since.
Like I said previously, we decided to go baller for this trip, so naturally purchasing the BEYC Honeymoon Package was the way to go.
With this package came:
A secluded beachfront villa
Unlimited meals at the resort's beachfront restaurant
Full access to the resort's water sports and boats
A private beachside dinner
A private day sail on a 40 ft. sailboat
A complimentary champagne sunset sail
Couples Massage
Now I would love to fully divulge on all the amazing experiences we had while on our trip, but that might equate to an extremely LONG article… So I will just touch up on some highlights from our legendary Honeymoon Package:
A Secluded Beach Front Villa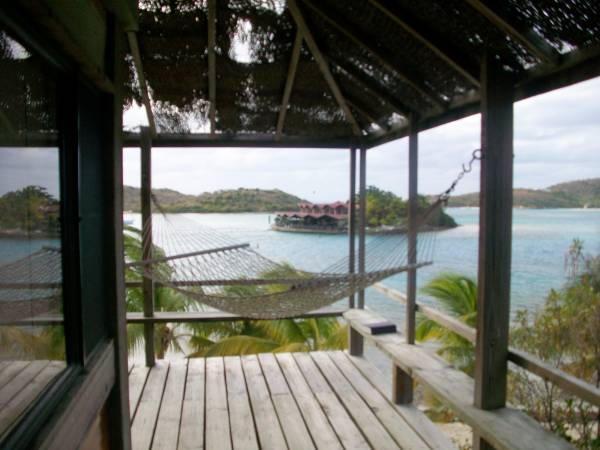 Now this is what I call relaxing
Out of all the resorts I have stayed at, the accommodations at the BEYC were by far the coolest.
Unlike your typical high-end accommodations, the BEYC's beachfront villas were low-key, rustic, Caribbean-style villas with secluded semi-outdoor showers and porch-side hammocks.  BEYC also has a no-locks policy on their guestrooms, which is unheard of these days (but pretty cool).
As liberating as this no-lock policy was, it also caused for some awkward moments with random drop-in's from housekeeping… Not to mention that the secluded outdoor shower wasn't all that secluded.  Whoops!
Unlimited Meals
This was no run-down Sandals buffet.
The BEYC has some incredible food and no item on the menu was off limits with our meal plan.  Let's just say that lots of Lobster Tails were consumed… and lots of lbs were probably gained.
Full Access To All Water Sports & Boats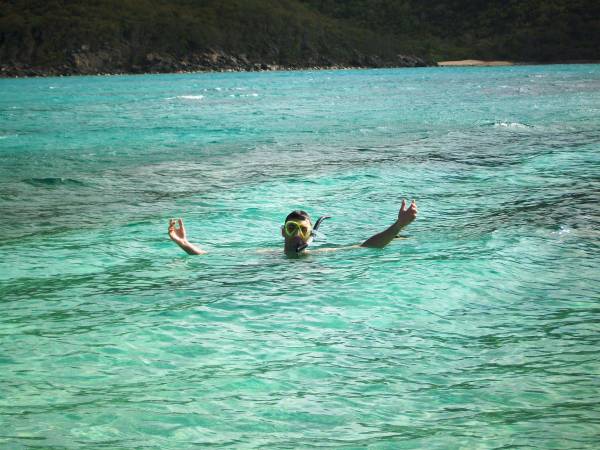 Stay away ladies… He's mine
This included snorkeling excursions and equipment, Boston Whaler rentals, Hobie Cat rentals, etc.
My favorite part of this perk was when Tony and I decided to rent a Hobie Cat for the day and within the first five minutes of instructor-free sailing, we managed to pitchpole the boat (meaning the back of the boat flipped over the front)…
Some might call this idiotic.  I call it talent.
A Private Beachside Dinner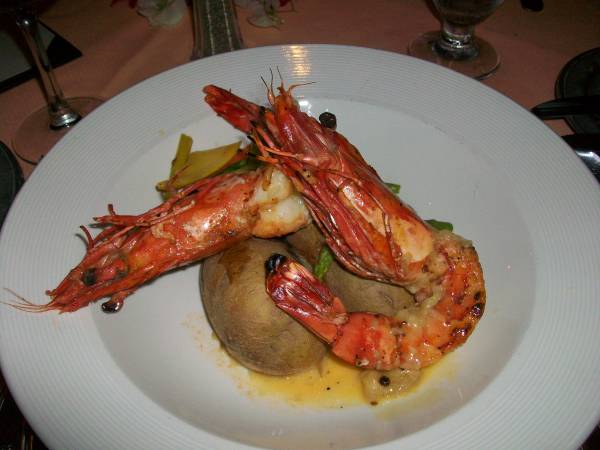 It's about to be a party in my mouth
The food here was even more delish than our usual Lobster Tail at the main restaurant.  Plus, the ambiance was straight out of an episode of The Bachelor.  It was an unbeatable dining experience… Although having a hovering private waiter/butler at your beck-and-call took a little getting used to.
A Private Day On A 40 Foot Sailboot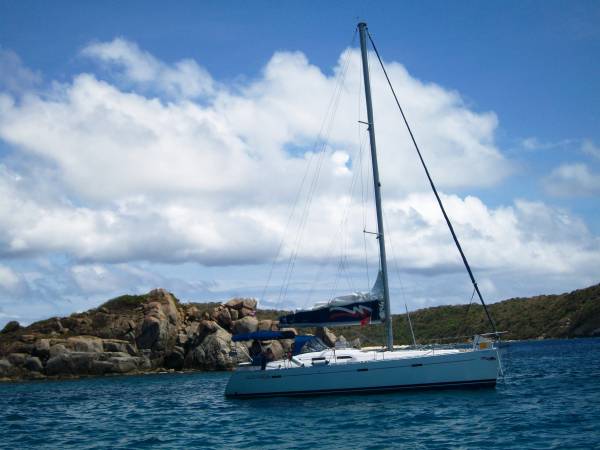 Our vessel for the day!
Probably our favorite part of the trip.  Can you really top a full day of sailing, snorkeling, eating, and drinking your way around the BVI's?
Not to mention, we had an incredibly cool captain as our tour guide (who could also open water dive like a champ).
A Complimentary Champagne Sunset Sail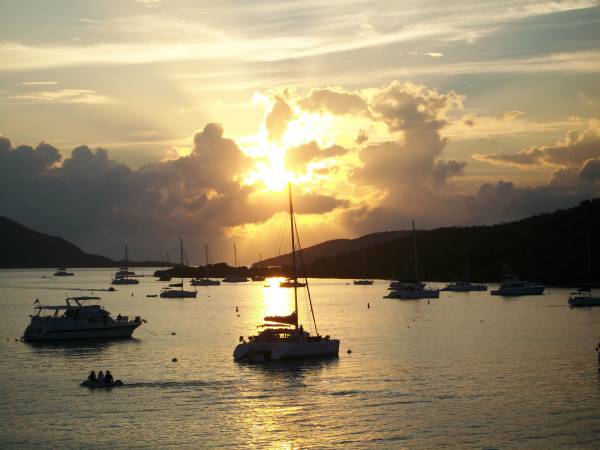 Unfortunately, this one was not private.  However, it almost worked out better this way… I mean, how else would Tony and I have gotten hit on by a swinging, drunk-hippie couple in their mid-40's who also happened to run a very successful nudist yacht-charter company?
I really would like to say that I am joking here, but you just CAN'T make this stuff up.  You really can't.
Couples Massage
I thoroughly enjoyed myself during this excursion… Tony, not so much.
Little did I know that this was his first-ever full body massage experience and he was jumpy/nervous/mortified whenever the massage therapist got within 2 feet of "his boys".  Tisk tisk… Our new swinging nudist friends would be so disappointed in his bashfulness. He even wrote about his terrifying ordeal.
An Unforgettable Experience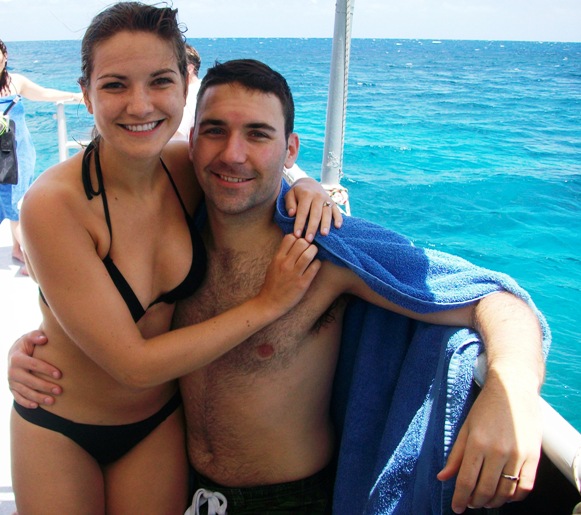 Our Honeymoon was an unforgettable holiday– And that of course came with a substantial price tag.
But if you're looking to save, those who spend the time and energy to look hard almost always find the cheapest holiday deals. And if you can't? It's your honeymoon… live large! I firmly believe that if you are smart and savvy with your saving habits, then you are entitled to treat yourself every now and then.
As Ramit Sethi from I Will Teach You To Be A Rich says, it is all about consciously deciding what you want to spend your money on so that you can enjoy it to the fullest.
And since I still like to consider the two of us newlyweds, I like to think of our trip abroad next year as Honeymoon Part II.  Get ready… [Editors note: Honeymoon Part II is going even better than Honeymoon Part I!]
Your Turn: What did you do on your honeymoon? If you haven't had one, where is your dream honeymoon location?
About Meg
Exhausted from traveling every week as a Business Management Consultant early in my career, I took a year off in 2012 to travel at my own pace. I am a high-energy girl that loves being active, eating food, drinking wine, and exploring the world with my partner-in-crime (and husband), Tony! I now reside in Portland, Oregon and continue to write about travel, food, wine, and the awesome adventures we have in the Pacific NW!