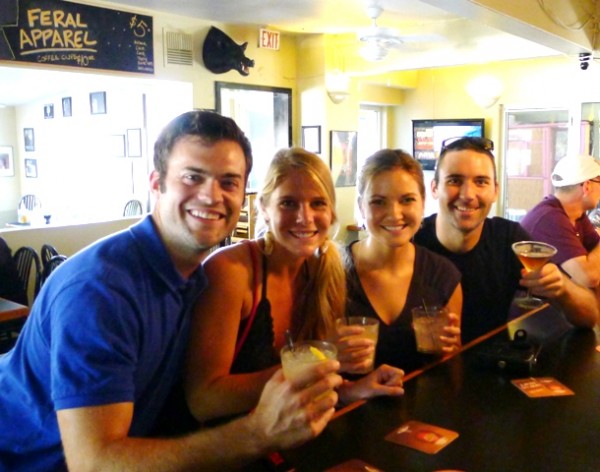 Small towns: They can be a curse.  But more often than not, they are a BLESSING… especially when you're new in town.
My parents just moved to the island of Kauai, which is home to roughly 70,000 locals.  Even with this many people inhabiting the beautiful island, it still maintains a small-town feel.  Since the moment my family arrived on Kauai we have seen so much genuine kinship from neighbors and strangers alike… Something you don't always see in the big city.
One thing in particular was that people all over the island have been graciously opening their doors for us… and feeding us. As soon my parents put a doormat on their front porch, neighbors began bringing over wine, homemade cookies, cakes… the list goes on.
And if there is any way to my heart, it is through food.
One example of such small-town kindness came from the owner of Kauai's famed restaurant, The Feral Pig.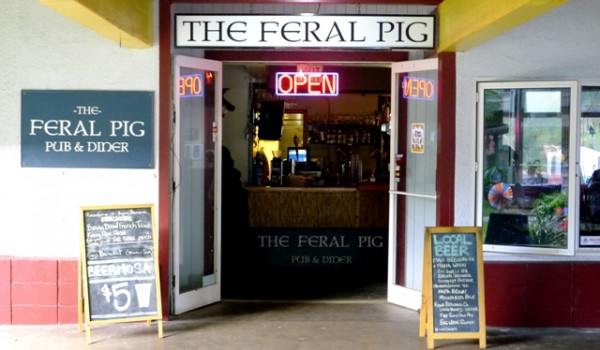 We met the owner, Dave, on our Tasting Kauai Farm to Fork Culinary Tour when we were brought to The Feral Pig to sample Dave's customized cocktail creations…. Say that five times fast.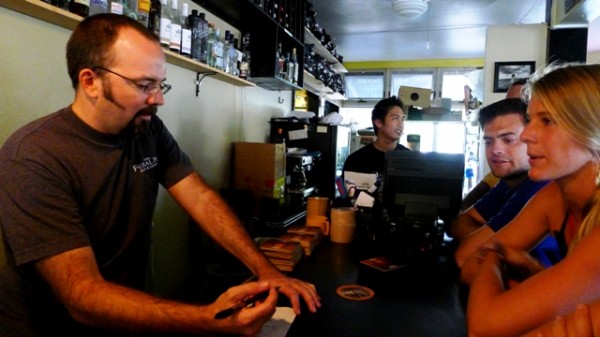 Over excellent drinks (and full bellies), we instantly hit it off with Dave at his bar.  While the cocktails kept flowing, Dave told us about his epic journey to the island (like any great success story, it involved temporarily living out of his car) and his adventures in starting up The Feral Pig.  Within minutes of meeting him, he was inviting us (along with Caroline and Josh of Traveling9to5) to his upcoming house party.
According to Dave, this house party was not only an excuse for him to try roasting a whole pig, but it was also an excuse to get his microbrew friends over to share their homebrews and ignite good conversation around the topic of local microbreweries on Kauai.
This was NOT an invitation we were going to pass up.
Given that we were invited to Dave's BBQ after only having known him for five minutes, I assumed that his backyard fiesta was going to be a blowout event.
But to our surprise, when we arrived at his house for the get together, there were only a small handful of friends at the potluck gathering. Each-and-every person was so welcoming and treated us like we had been a part of their circle for years.
Throughout the evening, we watched Dave conquer the delicious pig "Dexter-style" and learned about everyone's escape from the mainland to live a more simplistic life on Kauai.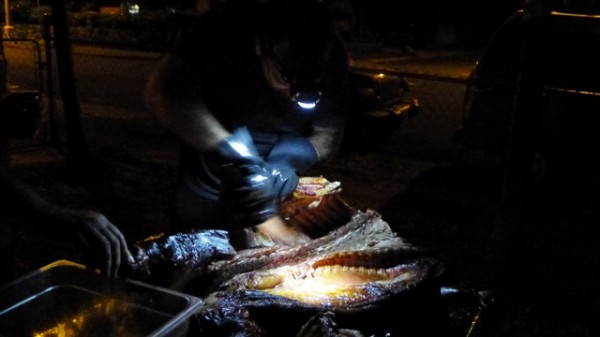 While mingling with new friends, we grazed on all the homemade food people brought to the event (the Bacon Mac & Cheese was on the top of my list!) and sampled tasty homebrews… It was the perfect small town evening!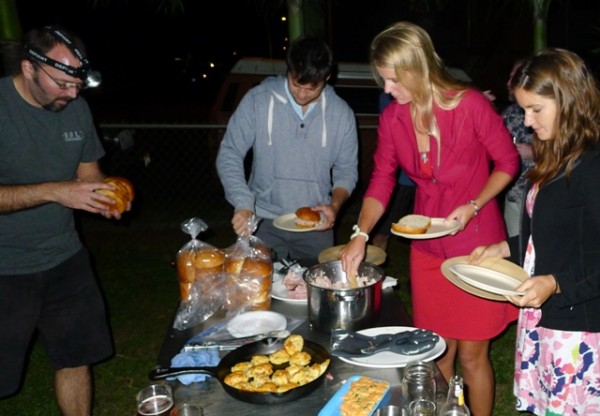 But Dave's kindness did not end there…. for, oh yes, we would be seeing him again!
Why?
We had been dying to go back to The Feral Pig to try the famous "Feral Burger".  According to locals and tourists alike, The Feral Pig serves up "the best burger ever".  The super secretive off-the-menu  Feral Burger is a ½ beef, ½ pork burger served with pork belly bacon, caramelized onion, cheddar cheese, and a taro bun… HECK yes.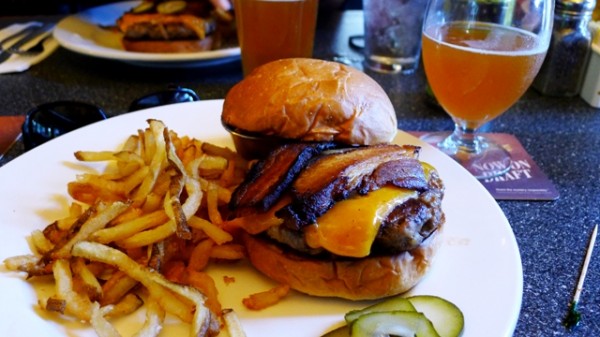 Being absolute meat fanatics (in moderation, of course!), the four of us had to test this burger's BOLD claim to fame.  So a few days after Dave's lovely BBQ, we headed back down to Lihue to crush some burgers at The Feral Pig.
The restaurant was bustling, but Dave treated us like we were the only patrons in his restaurant.  While we were waiting for our burgers, Dave gave us his undivided attention and educated us on the beers at The Feral Pig and helped us carefully select the best ones to pair with our burgers.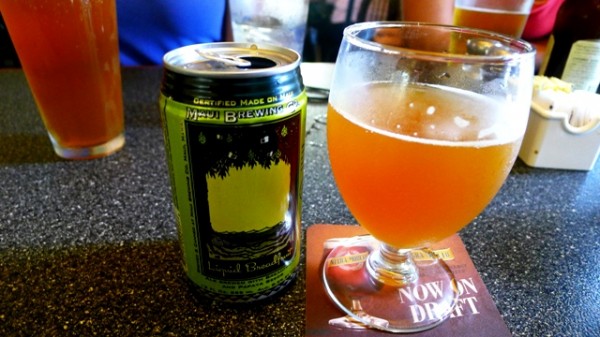 And boy did the Feral Burger live up to its reputation.  Let's just say we were VERY thankful to have met Dave.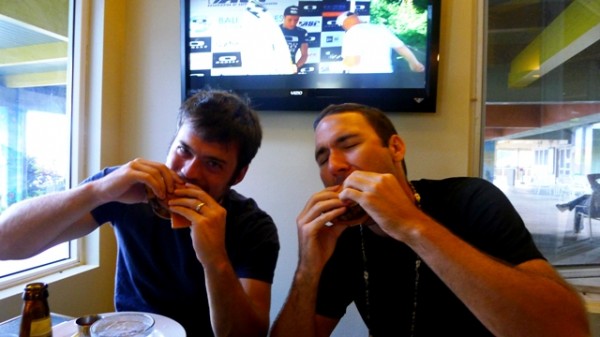 Just like many of the islanders that we have met since arriving here, Dave treated us like lifelong friends.
Like I previously stated, our experiences with Dave were just a couple examples of the MANY random acts of kindness we have witnessed on Kauai from many people.
Tony and I just left Kauai a couple of days ago, but we will carry with us the generosity that made us fall in love with the island lifestyle during our stay on Kauai:
Treat others as you want to be treated.  Open your doors (and heart!) to others.  Make friends.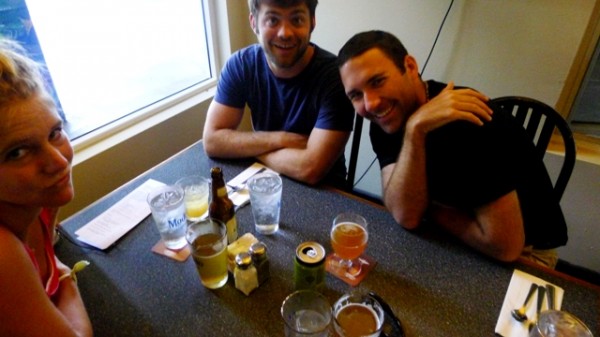 And do this all over great beer and great pork.
About Meg
Exhausted from traveling every week as a Business Management Consultant early in my career, I took a year off in 2012 to travel at my own pace. I am a high-energy girl that loves being active, eating food, drinking wine, and exploring the world with my partner-in-crime (and husband), Tony! I now reside in Portland, Oregon and continue to write about travel, food, wine, and the awesome adventures we have in the Pacific NW!