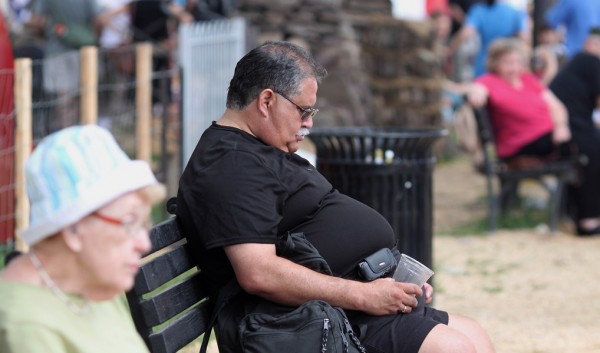 First… what is travel sick?
The younger sibling of road weary and a first cousin to home sick, travel sick is what happens to everyone after a few months on the road.
The initial excitement and momentum that propelled you out of the house initially gets blunted by the day-to-day necessities of travel:
Another overnight bus trip.
A bus-to-train-to-taxi-to-plane full day of travel.
Staying in a new bed every night.
Sleeping in bunk beds in dorm-style hostel rooms to save a few bucks.
Wearing the same two shirt and pants combinations in every picture.
Months of facing these realities of travel always leads a traveler to ask the next question…
How To Cure (The Inevitable) Case Of Travel Sickness
Travel sickness kicks in on a long-term trip when the monotonous realities of travel become more unbearable then the ecstatic joy received by visiting a new place.
It is a very simple math equation: When Annoyance About Travel > Joy From Travel = Travel Sick
But the cure is easy.
Stop.
Don't go home and quit your journey. Just stop the travel part for awhile.
Find a nice apartment to stay in a place you have always wanted to visit and book it for at least 2 weeks.
Make sure everything you need is close by.
If you like partying, be near a few bars.
Same if you like museums.
The trick is to just find a place where you can settle in for a few weeks and just BE.
The magic of this cure is that it completely reboots all of your travel momentum that was lost from the months of moving from place to place.
You enjoy where you are. You enjoy just being.
What We Did When We Came Down With Travel Sickness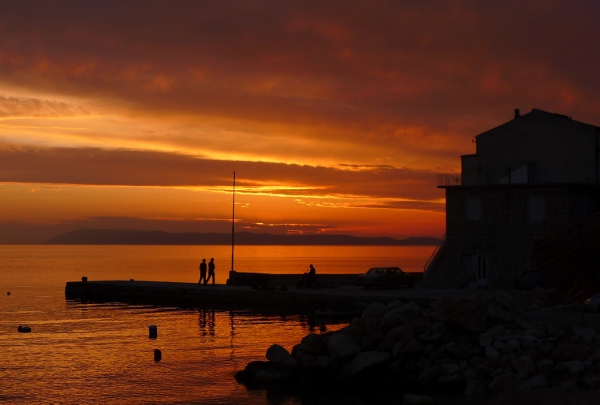 We made a list of everything we were looking for in our next location, found it, and did not leave for 5 weeks.
5 weeks?!?!
I know… we might have gotten a little carried away, but it was definitely an incredible experience to just melt into a place after the months of just scratching the surface of city after city.
We found our cure one hour south of Split, Croatia in a little town of 300 people called Drasnice.
We were the only tourists in town (besides a special guest appearance by TwoOregonians) and lived 10 meters from the beach with easy access to beautiful sunsets every night and incredibly fast internet. What else did we need?
How about living above a bar? Oh yeah… check that off of the "dreams I never thought I would realize" list.
Add in the amazing fresh markets all over the coast of Croatia and we were cured of every bit of travel sickness.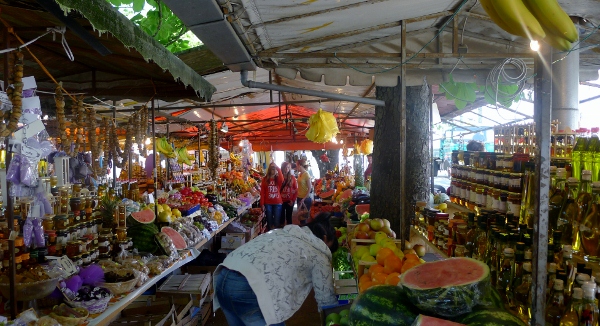 5 weeks was longer than we needed to cure ourselves of being Travel Sick, but we fell in love with the Croatian coast and were able to have a few excellent culinary adventures along the way… not too shabby.
Your Turn: When traveling long-term, how do you not get jaded? What are your tricks for keeping your travel bug alive and kicking even after all those hours of sleeping in airports?
About Tony
Quit his job to try actually following his dreams for once... and is currently loving it. He is working hard to to make this life-style permanent by writing about his adventures and brainstorming money making opportunities with his partner-in-crime, Meg.