If you follow us on Twitter, Instagram, and Facebook then you probably know by now that we have put a pause on our world travels (for now!) and have recently setup roots in Portland, OR… and we are OBSESSED!
In Portland, the food/drink scene is great, the people are overwhelmingly friendly, and there is so much to do outdoors. In other words, it is the perfect city for us. We moved here in late-July and have been exploring this little city as much as we can… But what haven't we been exploring?
The surrounding area and the state of Oregon itself. Come on Portland, you can't have ALL the fun!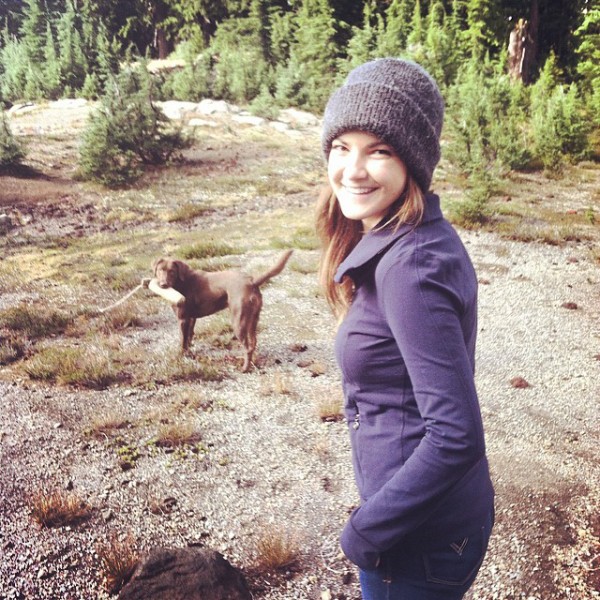 Luckily, the opportunity presented itself last weekend to explore Bend, OR with friends. And since Tony and I are "YES people", we couldn't turn down a weekend to get outside of the city for once. So, we geared up for a weekend getaway and what I like to call a Statecation – a period in which an individual stays in their own state and participates in EPIC adventures!
What were our thoughts on Bend?
So freakin' cute! Here's a breakdown on our first impression of this nearby destination and some tips on things to do in Bend Oregon:
Food
The food scene in Portland is ridiculous, but Bend could give Portland a run for its money. In recent years, Bend has experienced an influx of fresh culinary talent rivaling major metropolitan cities and is now a fabulous city for food lovers.
What a better way to kickoff the weekend in Bend than a killer brunch at CHOW?!
Here, we CHOWed down on pork belly Benedict's, savory omelets, and an order of raspberry french toast for the table (because, that's just standard).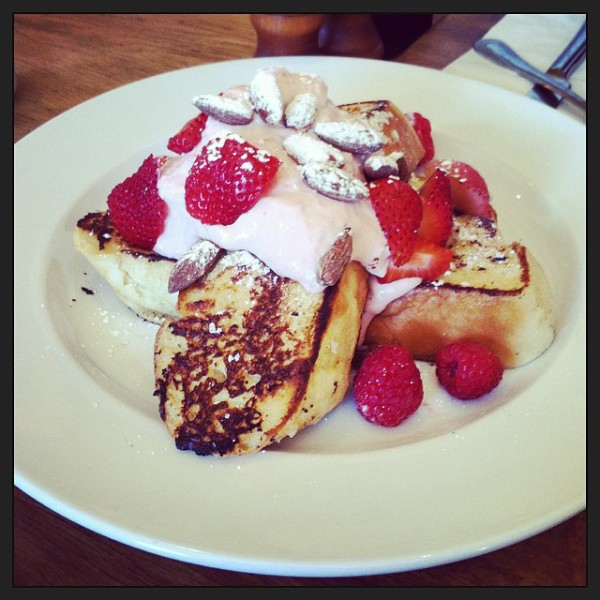 While waiting for a table, we also had the masterful bartender whip us up some spicy Bloody Mary's topped with pickled delights.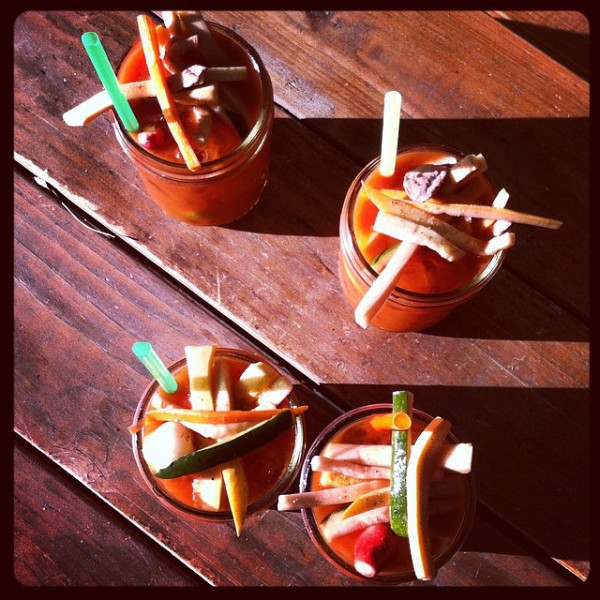 Some other highlights from the weekend included GIANT pizzas at Pizza Mondo, Chai coffee from Thump Coffee, and some of the best bagel sandwiches I have ever experienced from Rockin' Daves Bagel Bistro.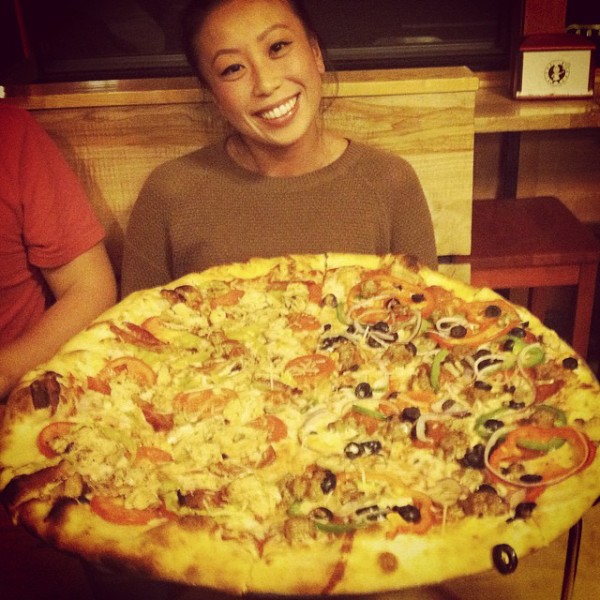 Nightlife
Did you know that Bend is known for it's breweries? Fact. Known as Beer Town U.S.A., Bend has one brewery for every 4,500 people giving them bragging rights for the most breweries per capita in the state of Oregon.
We didn't get to dabble with too many breweries (until next time), but our VRBO was conveniently located right next door to the famous, 10 Barrel Brewing… I swear, this was a total coincidence. Here, we got to enjoy 10-beer flights showcasing some of 10 Barrel's delicious brew creations – the IPA's were hoppy and marvelous!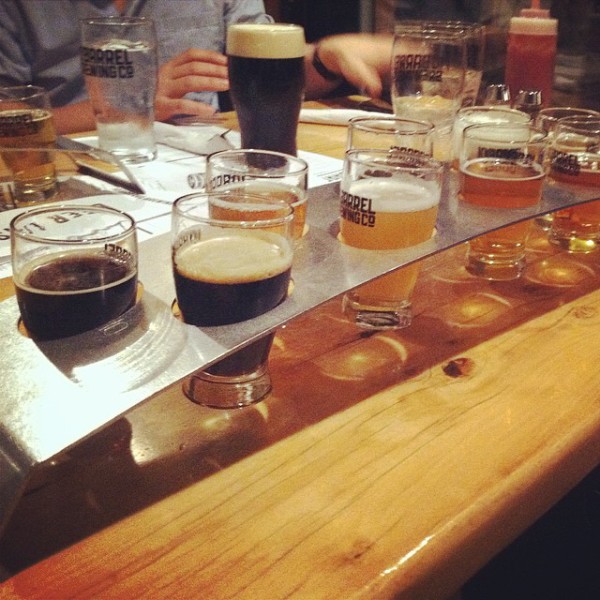 City
Downtown Bend is just adorable. The city center is historic and charming and is clean and inviting to both tourists and locals alike. The downtown is also über-compact, so you can walk the entire downtown in an evening. The streets are full of boutiques, art galleries, restaurants, and cafes and a stroll through Drake Park will make you feel like you are on the movie set of Pleasantville… Presh!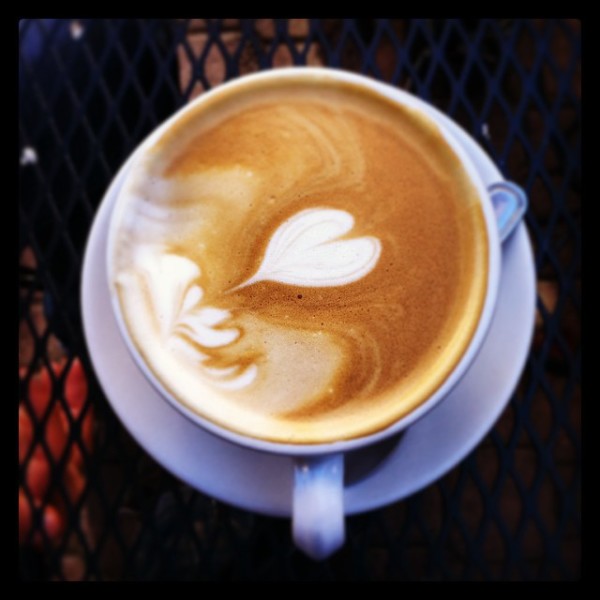 Surrounding Area
Bend is an outdoor paradise. Within a short driving distance is Mt. Bachelor ski area, Spark Lake, views of the Three Sisters, Pilot Butte State Scenic Viewpoint, and Smith Rock (one of the Seven Wonders of Oregon).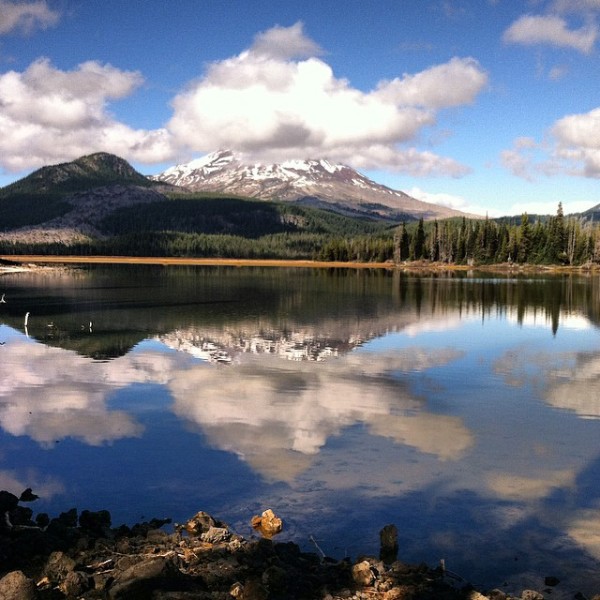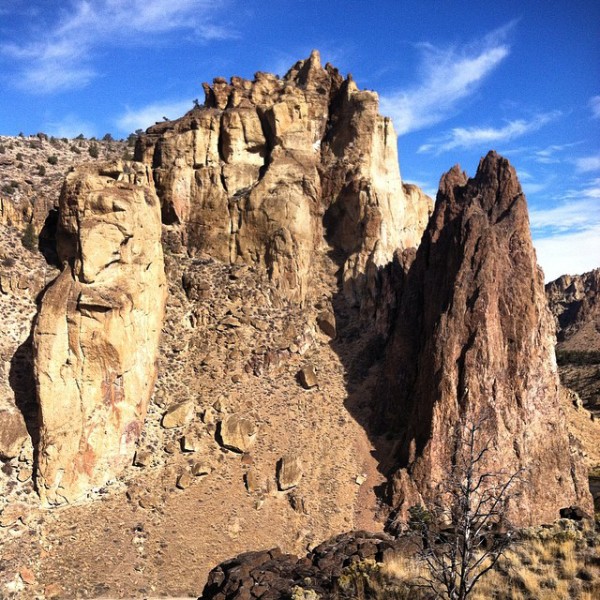 We were only in Bend for 2 days, so we barely scratched the surface of all the great places in the surrounding area, but we're already itching to visit again to explore some more!
Bottom line, we loved Bend. It was the perfect place for us to get acquainted with our new state. If you are ever visiting Oregon, we highly recommend adding Bend to your list. It's small, but definitely not to be forgotten!
Your turn: What state do you live in and what is your favorite Statecation destination? Share with us in the comments!
About Meg
Exhausted from traveling every week as a Business Management Consultant early in my career, I took a year off in 2012 to travel at my own pace. I am a high-energy girl that loves being active, eating food, drinking wine, and exploring the world with my partner-in-crime (and husband), Tony! I now reside in Portland, Oregon and continue to write about travel, food, wine, and the awesome adventures we have in the Pacific NW!