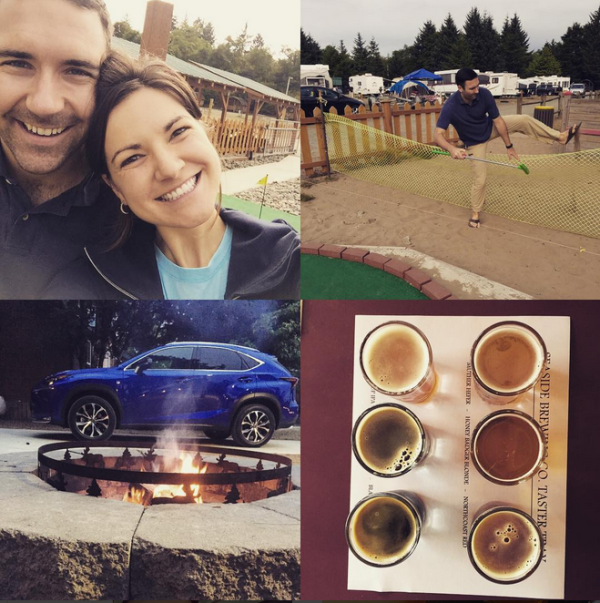 As I explore more of Oregon, I'm left compelled to write about my favorite destinations in this beautiful state.
One place in particular is Astoria Oregon. Tony and I quickly learned that Astoria is famous here in Oregon – Fun fact: Astoria was home to the bevolved film, The Goonies!
I'll admit that I haven't seen the movie (to Tony's dismay), but people urged us to visit this quaint coastal town regardless.
The first time we decided to visit Astoria was a milestone moment for us – our five year wedding anniversay in April! Here's a recap:
Astoria Indoors
During this first trip, we decided to travel in style and go BIG. We stayed at the stunning waterfront hotel, Cannery Pier Hotel. This kush hotel had all the fixins – gorgeous views of the Astoria–Megler Bridge bridge, riverfront suites complete with fireplaces (and comfy robes), delicious breakfast and coffee in the AM, a wine & cheese happy hour for guests in the early evening, and the best amenity yet… house baked cookies at night!

When we weren't relaxing in our hotel, we enjoyed dining at the nearby Bridgewater Bistro restaurant, biking around the picturesque city, and checking out all the great food and breweries the city had to offer.
We had a blast biking up and down the river along the piers hopping from brewery to brewery. Some of our favorites included Rogue and Buoy right on the water.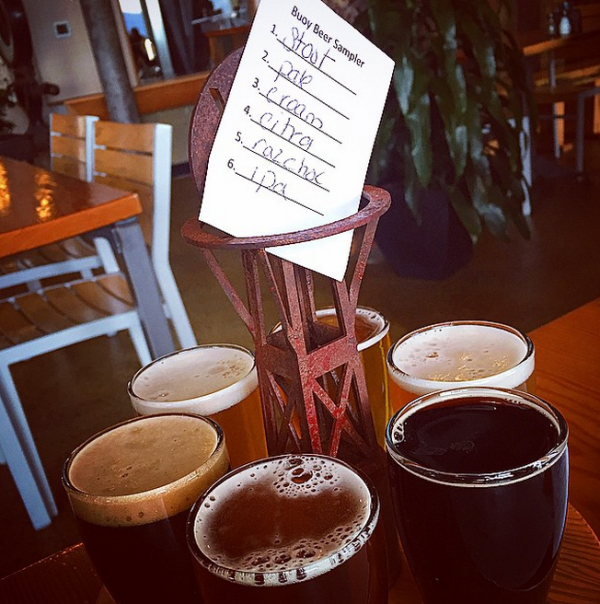 This first trip to Astoria was definitely a leisurely one, but we also knew that the area was known for it's fishing, hiking, and other outdoor activities.
After such a great anniversary trip, we knew we had to make it back there.
Just a mere four months later, we were getting the itch to experience a different side of Astoria…
Astoria Outdoors
The second time we ventured to Astoria, we wanted to check out some of the great outdoor activities the area was also famous for. With an awesome crossover Lexus NX Hybrid (the perfect road trip vehicle), we departed Portland for yet another visit to the coast.
This time around, we wanted to stay nearby the Fort Stevens National Park and made a reservation at KOA Campgrounds. Located just 20 minutes from the downtown, KOA was tucked away in the national park and perfect for the outdoor enthusiasts and families looking to camp, glamp, or stay in their RV in the great outdoors.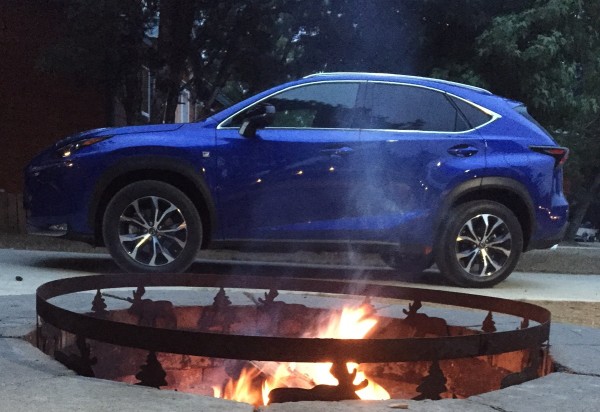 As much as we wanted to rough it on our second trip to Astoria, we couldn't resist glamping in KOA's Deluxe Cabin, which was basically a swank tiny home.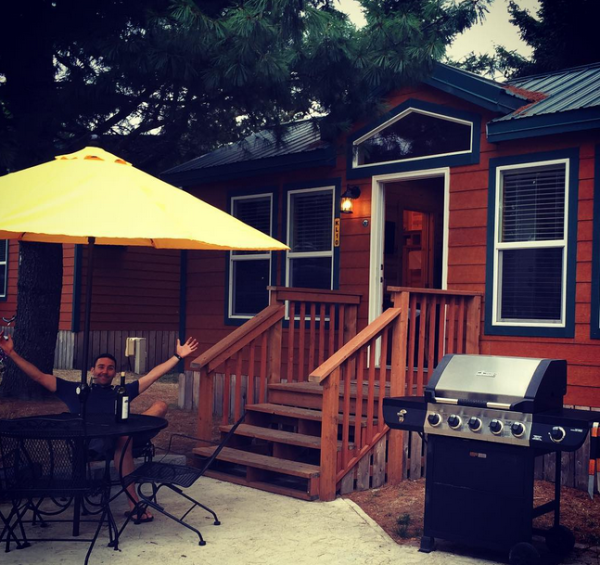 The evenings here were peaceful, with some fierce games of backgammon and bottomless wine to entertain ourselves – And we did take one evening to sneak into the city for some much needed beer samplers at Fort George Brewery (a place we had missed out on during our first Astoria trip).
One thing were were dying to check out this time around in Astoria was crabbing! Our cabin had a gas grill and a cute outdoor patio area – and we were determined to grill some crabs that we proudly caught.
Having never gone crabbing before, Tony quickly educated himself via Google and we piled a cage we had rented in Astoria into the back of the Lexus (Hooray for all the extra space the Lexus provided us with!) . We headed to Seaside and pitched our cage and bait off the 12th Ave bridge… and waited… and drank some beers while we waited… and waited some more….
Four hours later… NOTHING. Epic fail.
Despite our pathetic attempt at crabbing, our romantic idea of grilling was not shattered. We tucked our tails between our legs and went to the local Fred Meyers to stock up on steak and lobster…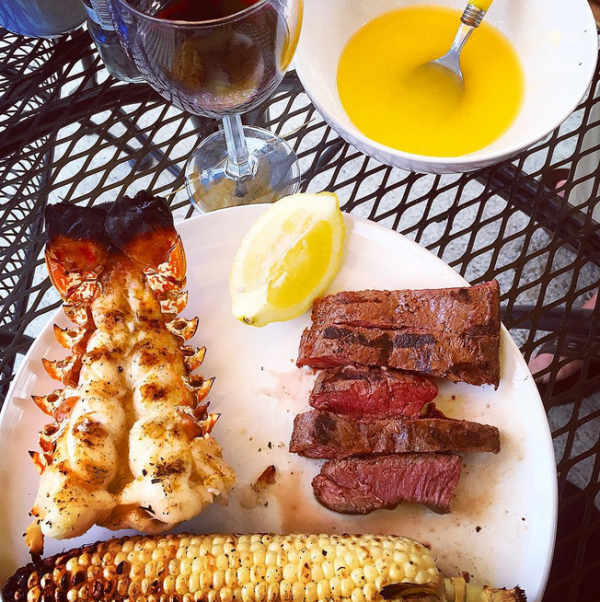 Yes people, when we glamp, we GLAMP.
After a night of delicious surf and turf (and more wine), we headed to brunch in Seaside the next morning at Firehouse Grill (a must-visit diner!) before journeying back to Portland.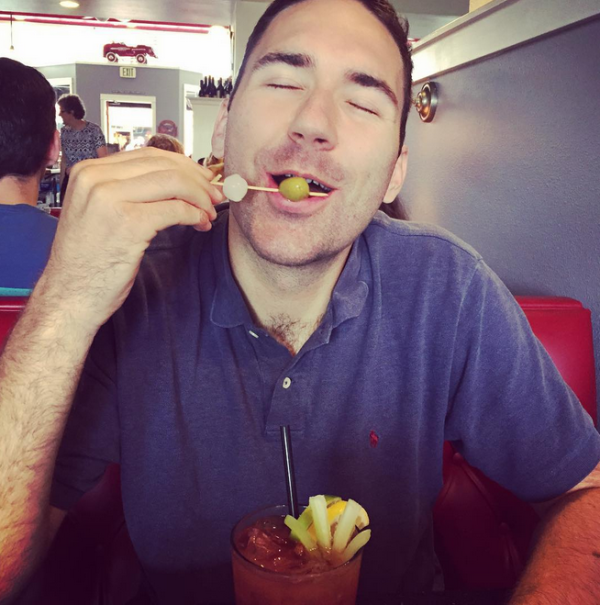 Both experiences in Astoria were truly unique and worth the trek out to the coast. Whether or not you love the indoors, or love the outdoors (or maybe you love BOTH, like us!), Astoria is the perfect place to visit while exploring Oregon.
Our second Astoria Oregon trip was sponsored by Lexus and KOA Campgrounds. All opinions are our own… Thankfully we loved both sponsors!
About Meg
Exhausted from traveling every week as a Business Management Consultant early in my career, I took a year off in 2012 to travel at my own pace. I am a high-energy girl that loves being active, eating food, drinking wine, and exploring the world with my partner-in-crime (and husband), Tony! I now reside in Portland, Oregon and continue to write about travel, food, wine, and the awesome adventures we have in the Pacific NW!