So here is the deal.
We write about travel. The good, the bad, and the embarrassing.
And because of you, oh loyal reader, sometimes we get to see and do things we could never have imagined when we started our travels.
In return for an honest review of a tour or experience, many companies will sponsor us for one of their specific excursions.
Now, this tends to be a self-selecting group, as not many companies who have terrible tours are comfortable with the idea of honest reviews… so most reviews tend to be of the thumbs up variety.
Sometimes, though, there is a tour that stands out so much that we cannot stop talking, thinking, or dreaming about it for weeks.
Such was our day at Il Fontanaro, setup by the great folks at Walks Of Italy.
Unsolicited Advice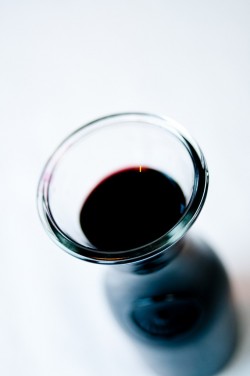 While that magical day was sponsored, as we clearly indicated in our review, this is not. I am writing this because Walks Of Italy is a tour company that loves Italy just as much as we do.
It is their love and intimate knowledge of Italy that gave us an opportunity at Il Fontanaro. How would we have discovered this lovely cooking class and celebration of Italian cuisine on our own? The only way to experience it without Walks Of Italy was to stay overnight… and you know we can't afford such luxurious accommodations on a backpacker's budget!
Walks Of Italy offers private tours that are fully customizable along with incredible walking tours of many of the best cities in Italy. They also have a big focus on sustainability and are fully committed to not only showing the best Italy has to offer, but keeping it that way as well.
You might be thinking at this point that I have gone a little overboard, a little crazy. But I haven't. The day that Walks Of Italy gave us was truly incredible and I want everyone I know to experience Italy the same way.
They gave us more than a great day. They gave us a perfect memory.
If you don't think you can afford a group or private tour, at least check out their blog. They give insider advice on different places in Italy and are a great resource for planning any trip.
Your turn: Have you ever experienced a tour so perfect that you could not stop talking about? What makes one tour so much better than another? And let me know if you ever experienced a Walks Of Italy tour! 
About Tony
Quit his job to try actually following his dreams for once... and is currently loving it. He is working hard to to make this life-style permanent by writing about his adventures and brainstorming money making opportunities with his partner-in-crime, Meg.