It is pretty well known that Argentina is the beef capital of the world. So when staying in Buenos Aires, why wouldn't I take the opportunity to whip up some delicious meat up from scratch?!
Like the North End in my native Boston (where literally every Italian joint is mouth-watering), you can't go wrong with the steak restaurants in Argentina… and they are on every block.  Even though they far surpass the quality of American steak houses and only will put you back $20USD per person (wine and appetizies included), it is still a lot cheaper to buy your own meat at a local butcher and make it yourself.
So while staying in San Telmo in Buenos Aires, Tony and I went to the famous Mercado San Telmo and practiced some hardcore Spanglish with the butcher and got an enormous 16oz rib eye steak to take home with us for only $3.50USD – AMAZING! Better yet, it was incredibly tasty and easy to make.
Even if you're not in the glorious country of Argentina, you can still find quality (and surprisingly economical) cuts at your local butcher shop and whip up a great meal in a matter of minutes back home.
Since we were cooking our steaks in a hostel with limited resources, we ended up cooking them in a pan.  They turned out delicious, although I don't consider myself an expert by any means when it comes to cooking steak.  Thus, I have included the Food Network instructions below from Alton Brown on how to pan sear Rib Eye.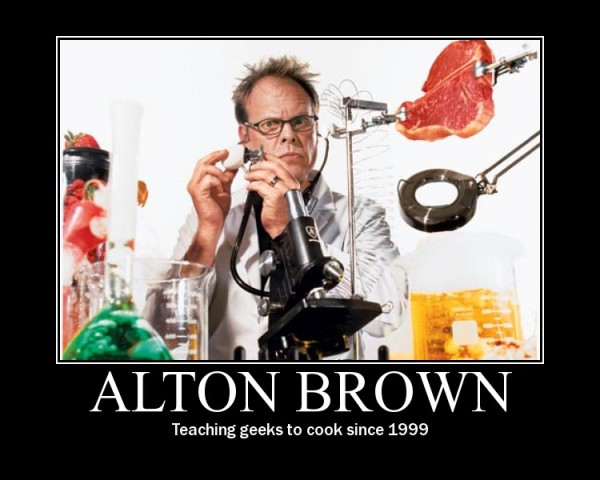 Ingredients
1 boneless rib eye steak, 1 1/2-inch thick
Canola oil to coat
Kosher salt and ground black pepper
Directions
Place 10 to 12-inch cast iron skillet in oven and heat oven to 500 degrees. Bring steak(s) to room temperature. (Note: Since we only had a conventional toaster oven in our hostel, we skipped this first step and our steak still turned out fab!)
When oven reaches temperature, remove pan and place on range over high heat. Coat steak lightly with oil and season both sides with a generous pinch of salt. Grind on black pepper to taste.
Immediately place steak in the middle of hot, dry pan. Cook 30 seconds without moving. Turn with tongs and cook another 30 seconds, then put the pan straight into the oven for 2 minutes. Flip steak and cook for another 2 minutes. (This time is for medium rare steaks. If you prefer medium, add a minute to both of the oven turns.)
Remove steak from pan, cover loosely with foil, and rest for 2 minutes. Serve whole or slice thin and fan onto plate.
For a sidedish, Tony and I paired our steak with leftover pasta from the night before and some pan seared chopped eggplant, peppers, and caramelized onions sautéed in some white wine… Yum!
And it wouldn't be a traditional Argentinean steak meal without some cheap red wine to wash it all down! (I might have taken a nap afterwards)
About Meg
Exhausted from traveling every week as a Business Management Consultant early in my career, I took a year off in 2012 to travel at my own pace. I am a high-energy girl that loves being active, eating food, drinking wine, and exploring the world with my partner-in-crime (and husband), Tony! I now reside in Portland, Oregon and continue to write about travel, food, wine, and the awesome adventures we have in the Pacific NW!