"When once you have tasted flight, you will forever walk the earth with your eyes turned skyward, for there you have been, and there you will always long to return." ~Leonardo Da Vinci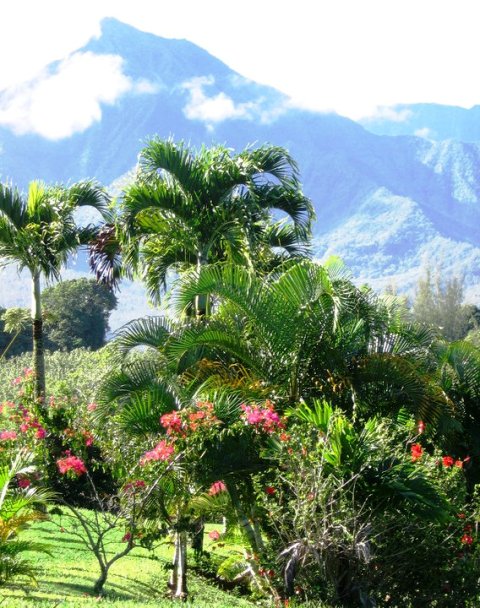 I was a late bloomer to the world of airline travel.
My parents always had a fear of being trapped in the coach cabin with two fussy kids (can't say I blame them), so they held off on venturing to any destinations outside of driving distance for quite some time.
When I turned 8, they finally decided that my sister and I were "mature" enough to fly and were determined to make up for lost time.
My parents were never big spenders but would save their money for at least one extravagant trip each year. Jamaica, the Cayman Islands, Puerto Rico… Basically, anywhere where my mom could get a paper umbrella in her cocktail.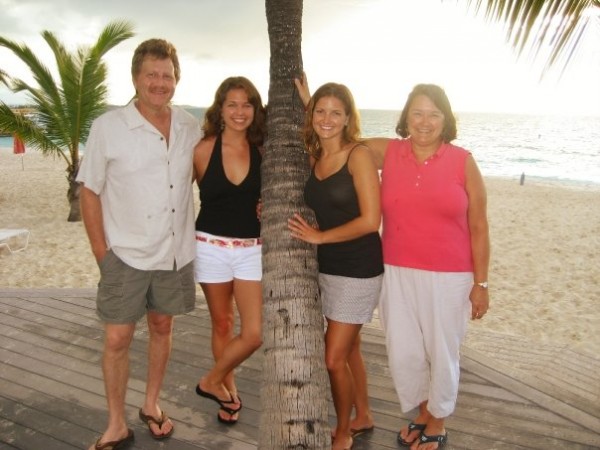 One of our many family vacays – Turks & Caicos!
But whenever my family went on vacation, my parents always had an alternate agenda:
Finding a perfect destination to someday retire to.
They explored many options from the Caribbean to Cape Cod. The one common denominator in their search for the perfect retirement locale was that they wanted to be near a beach… Very original.
Beyond the surf and sand, they were looking for someplace peaceful and picturesque. However, after visiting remote islands in the Caribbean, they knew they would be best suited in their baby boomer years in a location with good medical care and access to modern conveniences. I have to applaud them for being sensible!
After 10 years of searching with no luck (my parents were quite picky!) they were about to throw in the towel and unenthusiastically move down to the retirement Mecca of Fort Lauderdale.
And then we took our first trip to Hawaii on the beautiful island of Kauai in 2003.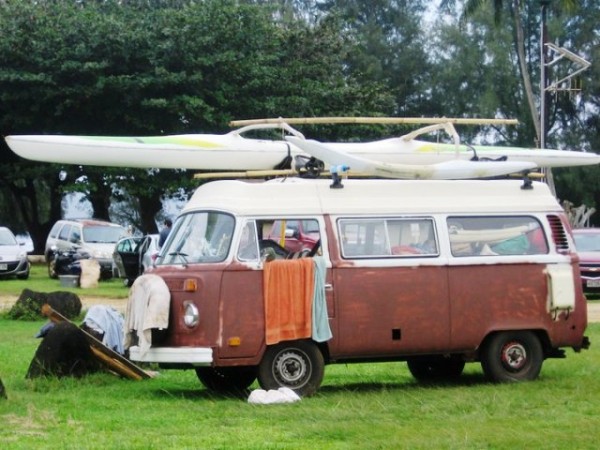 A super minimal Kauai retirement home… my parent's went for a slightly larger option!
As you can probably guess, my parents instantly fell in love.
With beautiful Hawaiian ladies warmly greeting us with leis immediately upon landing at Lihue Airport, we were off to a good start… The tourism board in this state really knows how to reel people in!
During our time on Kauai, we stayed at the famous Princeville Resort, where we spent every morning enjoying our bowls of homemade muesli cereal and fresh squeezed orange juice as we watched Humpback whales breaching in the Pacific from our porch. The afternoons were spent learning how to surf in Hanalei Bay, swimming alongside dolphin pods, kayaking to waterfalls, and hiking the picturesque Na Pali Coast. And the evenings were spent… well, passed out from exhaustion at 9PM. This lifestyle was exactly what my parents envisioned as their perfect retirement scenario.
After just a few days into our trip, my parents were already meeting with island realtors to begin the process of buying land to build their dream home. They were as excited as two kids seeing Disney World for the first time. They fell in love with Kauai, their smiles were infectious, and there was no turning back. At the end of the week, their little quarter acre piece of land in Princeville was bought and their 10 year hunt finally came to a joyous end.
It is now 2012 and my parents have just retired at the age of 56. The Kauai house was finished being built this past week and my parents moved to the island yesterday. Not only did my parents take 10 years to find their dream retirement locale, but they then had to wait close to another 10 years to actually move there. Can you imagine their current excitement?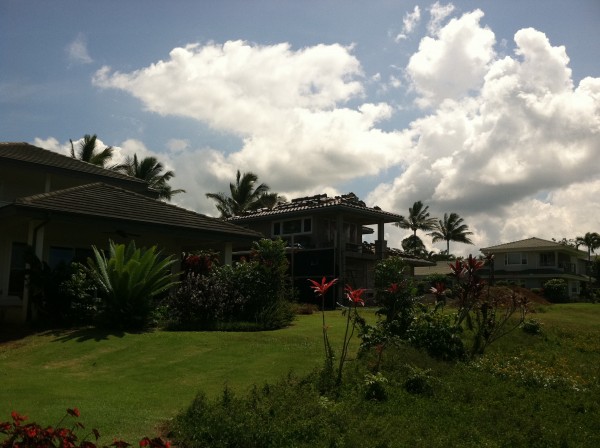 The house (middle) in progress!
Luckily, Tony and I will help share this excitement as we head to Kauai tomorrow to spend the holidays with our family on this beautiful island.
I hope that this 20 year progression to retirement pays off for them. After having visited Kauai myself, I am sure it will not disappoint.
Looking back on their great quest, I laugh at how much build up it took for them to find and plan for their retirement. However, I am honestly so glad that they went through such an ordeal. Having our big family vacations centered around their home search taught me a great deal about having large goals and sticking with them. Even after 10 years of meticulous searching, my parents never settled or gave up on their dream scenario. They knew what they wanted from their future, and they chased it intensely.
Not only did these escapades teach me about the importance of sticking to your goals, but they also gave me an itch to explore.
The itch to see the world.
The itch to get on a plane and find my own dream destination.
This itch of mine became so intense, that Tony and I are now wrapping up our successful year-long adventure around the world.
Such the Vagabonds!
We had the time of our lives these past 11 months, and I can't help but to think that Hawaii is the anecdote to why I am on this journey.
Your turn: What gave you the itch to travel?
About Meg
Exhausted from traveling every week as a Business Management Consultant early in my career, I took a year off in 2012 to travel at my own pace. I am a high-energy girl that loves being active, eating food, drinking wine, and exploring the world with my partner-in-crime (and husband), Tony! I now reside in Portland, Oregon and continue to write about travel, food, wine, and the awesome adventures we have in the Pacific NW!