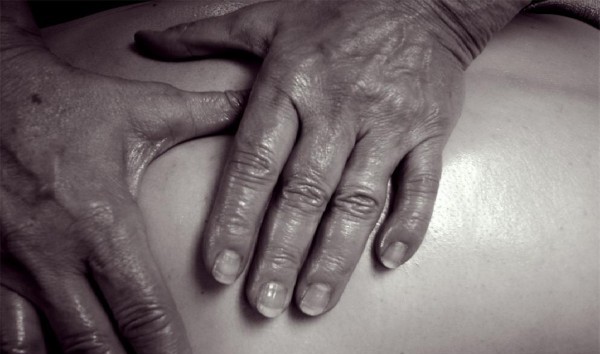 "I was naked. Totally naked. Face up on a table with my bemused massage therapist staring down at me." – Me 
Travel has taught me many things about myself, but one of the first things I learned in my travels with  Meg is that I do NOT like massages.
Whenever I tell people I don't like massages they seem to think I'm a weirdo, but let me tell you why first… then you can judge.
My First/Last & Most Uncomfortable Massage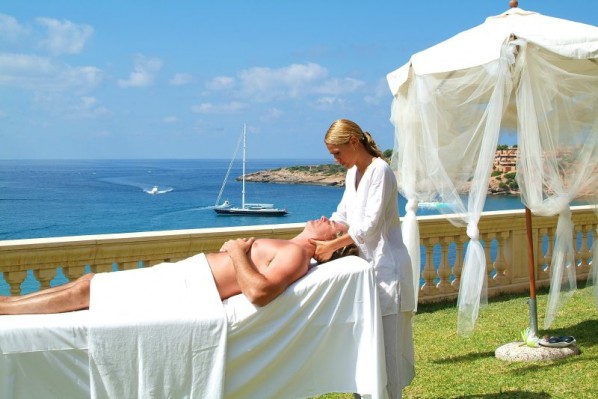 I had never gotten a massage in my life, but when the Honeymoon Package we signed up for on Virgin Gorda came with one, how could I resist?
I pictured resting on a soft massage table by the beach, dressed in a swimsuit as the gentle caribbean breeze blew through my hair and the massage therapist lightly rubbed my back.
Instead… I was escorted, with Meg by my side, into a hut high above the beach that immediately brought to mind that crazy hut scene from "Deer Hunter."
We were told to disrobe and throw on towels and our massage therapists would be in shortly.
With only a towel concealing me, I crawled onto the massage table facing the floor. Meg hopped onto her table about 4 feet away.
Enter a very friendly, very large, local woman who would be my massage therapist for the hour. This woman's hands could bend steel, so she was not too worried about my puny frame.
She immediately grabbed my towel and pulled it out from under me so that it only loosely covered my backside. I realize that you massage regulars are used to this, but for a newbie, this is where we start to get uncomfortable.
Surprisingly though, once the back rub part of the massage started and I stopped worrying about how exposed I was, I started to feel pretty dang good.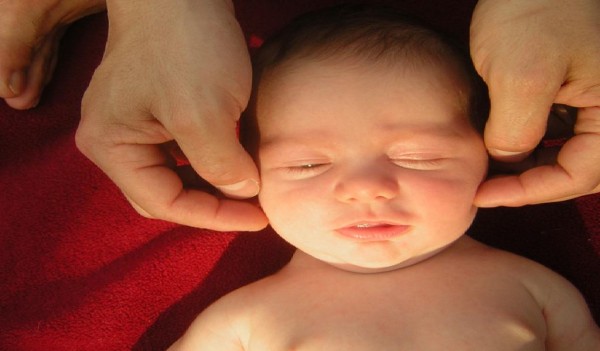 The problems began to develop when I realized that there was more to a massage then just a back rub.
Tops of shoulders to lower back… that's my range of comfortableness with human contact from a stranger. You go outside of that and I start to feel weird.
After 20 minutes of focusing on my back, I was told to roll over.
Now, here is where I began to tense up. With only a towel loosely draped over my backside, I could not figure out how to coordinate a roll over without exposing myself.
My lovely massage therapist solved this by just picking the towel up and holding it high above me.
Fantastic.
Ordered to roll over, I did as told.
I was naked. Totally naked. Face up on a table with my bemused massage therapist staring down at me.
The small towel was laid back down on top of me and I then received what can only be described as the most awkward 15 minutes of human contact ever to have occurred.
Who knew upper thigh rubs were part of a massage in Virgin Gorda? Meg apparently did… because she laughed at me for an hour afterwards upon hearing of my discomfort.
I definitely didn't know. As my massage therapist rubbed my thighs with no hint of subtlety, I curled my toes and counted down the minutes until this unique form of hell was over. I think I was even more tense than George Costanza.
Did I enjoy my first massage?
NO!
But that is the beauty of travel. It always teaching you new things about yourself that you might never have discovered.
What Else Has Travel Taught Me?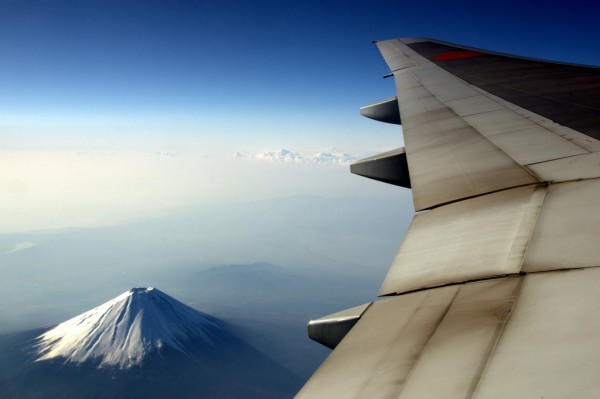 I can sleep anywhere.
I can eat pasta for an incredible number of consecutive meals.
I should not be allowed to go for runs in new cities as I have yet to not get lost.
I don't have very bad body odor as I can easily wear the same shirt for numerous days without issue… at least I can't tell if I smell
I love meeting new people.
I might not love the long lines and delays, but I still love the sense of adventure on every travel day.
I have not seen enough. The little I have seen of this world has just left me with a great yearning to see more.
Your Turn: What has traveling taught you about yourself? Do massages make you uncomfortable too, or am I just a big weirdo?
About Tony
Quit his job to try actually following his dreams for once... and is currently loving it. He is working hard to to make this life-style permanent by writing about his adventures and brainstorming money making opportunities with his partner-in-crime, Meg.