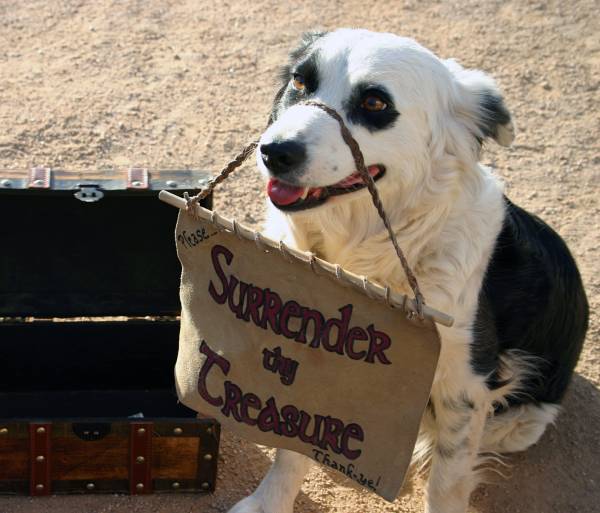 Tony and I are taking a giant leap into uncertainty come January when we both leave our jobs and become income-less for a year to travel the world.  Thus, we plan to travel within our means as best as we can while on the road.  Certain countries in South America and Asia will hopefully allow us to do this relatively easily.  However, many places around the world that we want to travel are not so kind to this plan to travel on the cheap (I'm talking to you Europe)!
So, how can we make our money last as long as possible?
One way is to leverage organizations that offer volunteer work across the globe in exchange for food and accommodations.  What is great about these arrangements is that they allow you to give back to a community, learn a new culture, meet new people, and possibly learn new languages and skill sets – All in exchange for a comfy (hopefully) roof over your head and some food in your belly…Para gratis! (This is my attempt to learn Spanish before Santiago)
Here are some volunteer/exchange organizations that we came across:
WWOOF (World Wide Opportunities on Organic Farms): Links volunteers with organic farmers to help people share more sustainable ways of living.  In return for volunteer help, WWOOF hosts offer food, accommodation, and opportunities to learn about organic lifestyles.
The one downside to WWOOFing, is that some WWOOF countries require registration/membership fees to be a part of their community.
Help Exchange (HelpX): If you are not down to get dirty with organic farm work, than HelpX may be for you!  While HelpX does offer work on farms, it also provides a listing of home stays, ranches, lodges, B&Bs, backpacker hostels, and even sailing boats who invite volunteer helpers to stay with them in exchange for food and accommodation…
…Helping out with marketing and customer service at a backpacker hostel in Sicily?  I'm game!
Workaway: Workaway is very similar to WWOOFing and HelpX, as it is a database of families, individuals, and organizations in an extensive range of different countries who are looking for volunteer help in a huge range of different fields in exchange for accommodations.  One bonus about this organization is that it doesn't require registration fees, like wwoof.org.
CouchSurfing: Yes – It means EXACTLY what you think.  CouchSurfing is a global community where members share hospitality with one another.
Due to the fact that Tony and I will not have a "couch" available in the U.S. while we are abroad, my biggest question about this arrangement was: Do you have to host people at your own home in order to qualify for "couch surfing"?
Answer:  No!
CouchSurfing isn't a direct exchange of hosting for surfing. CouchSurfing has many ways in which you can involve yourself with it's community.  Members can participate and add to the community in whichever way they enjoy most – like attending a sponsored CouchSurfing event nearby with other travelers for a coffee or a drink!
Teach Abroad: Something Tony and I will probably not get involved with – but cool nonetheless. There are various programs available (mostly language-related)  and many are even paid gigs!  Be careful though, many programs have fees for pre-training/courses…No thanks!
I am sure there are a wide variety of other ways you can travel virtually for free, but these are the only sources Tony and I are aware of thus far…If you have any resources to add to the list, please share!
About Meg
Exhausted from traveling every week as a Business Management Consultant early in my career, I took a year off in 2012 to travel at my own pace. I am a high-energy girl that loves being active, eating food, drinking wine, and exploring the world with my partner-in-crime (and husband), Tony! I now reside in Portland, Oregon and continue to write about travel, food, wine, and the awesome adventures we have in the Pacific NW!