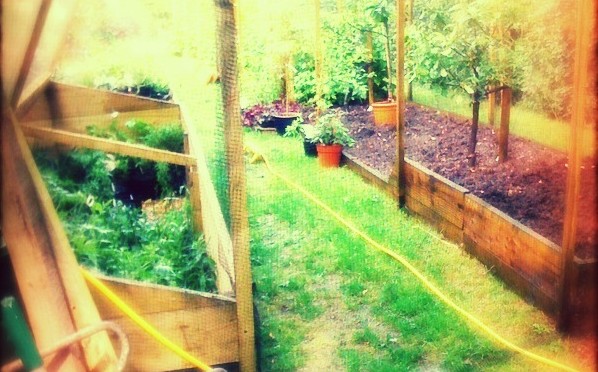 What is it about manual labor that makes you crave a hardy breakfast?
I'm talking thick slabs of bread.
Eggs made easy side up with just the right amount of runniness.
And don't forget bacon. NEVER forget bacon!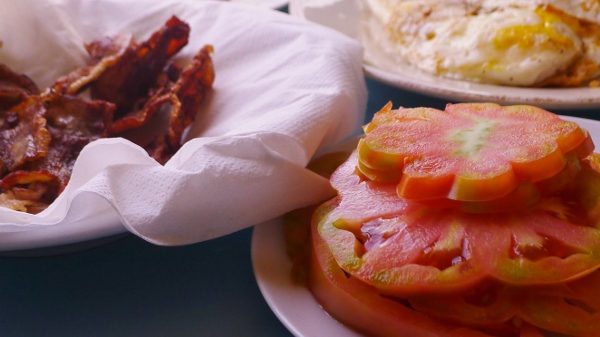 So why have I been craving a hardy breakfast all of a sudden?
WWOOFing
What the heck is it?
Almost every country has its own dedicated WWOOFing website, where people can scan requests for volunteers at organic farms. In return for working a certain amount of hours, you get a free room and food. Not a bad tradeoff if find the right gig.
And did we ever find the right gig.
Based on the glowing reviews by my friend Allie, we decided to join her and her boyfriend, Jim, in the Tuscan countryside to get our hands dirty, save some money, and live just about as local as we can get.
We work about 4-6 hours every day with duties ranging from office work (not exhausting) to hiking the extensive trails on the 500 hectare property and clearing them of vines while marking them with spray paint (very exhausting). While the trail work can be tiring, it is also exhilarating.
Long hikes in the Tuscan woods + machetes in hand = awesome fun.
But all of that hiking, slashing, and trail blazing leaves us drained of energy. Which is where the hardy breakfast cravings come in.
After a few days out in the woods, we all decided we need to step up our breakfast game.
Fresh eggs from the chicken coop behind our cottage? Check.
Homemade bread from the brick oven on the farm? Check.
Gigantic slices of heirloom tomatoes? Check.
And thin slices of bacon from the local butcher? Double Check.
Drizzle a little of the ridonkulous Umbrian olive oil we still have from our Umbria trip on top and no doubt about it… our hardy breakfast cravings were surely satisfied in a delicious breakfast sandwich.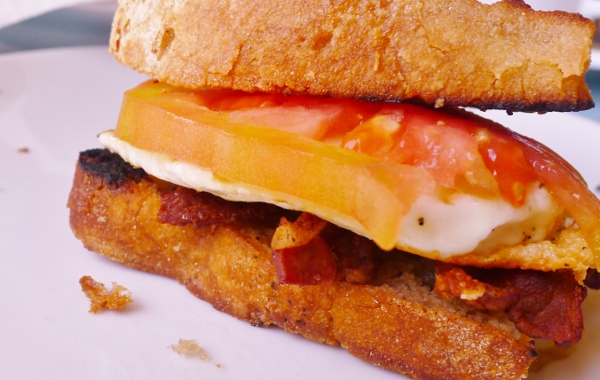 Your Turn: What is your go-to breakfast when you know you have a hard day of work ahead? Is bacon involved? 
About Tony
Quit his job to try actually following his dreams for once... and is currently loving it. He is working hard to to make this life-style permanent by writing about his adventures and brainstorming money making opportunities with his partner-in-crime, Meg.