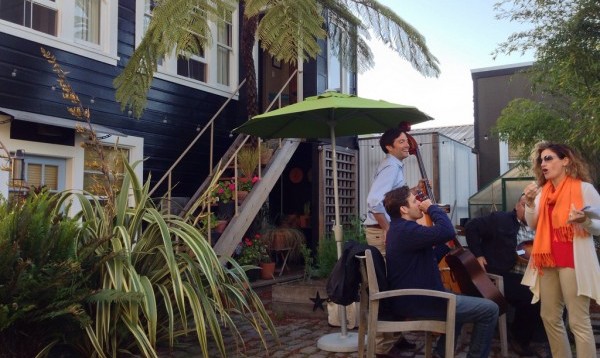 As someone who has been traveling a lot the past few years, the ability to a rent short-stay apartment while traveling has been miraculous. Often much cheaper than hotels, more privacy than hostels, and a ton more convenience than either, they make it easy to create temporary homes while on the road.
Airbnb (and its many competitors) are super well-known to frequent travelers, but I was surprised at how many of my friends from home had never used or heard of any them.
So for all of you who have never tried renting an apartment while traveling (or have only done it a few times), I thought I would share with you my 6 best tips on how to do it right. Check them out below…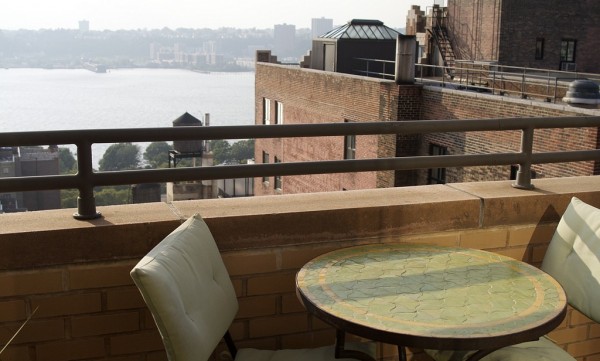 1) Inquire Early
Try to inquire at least a month in advance of travel. The earlier the better depending on the season, as the good places go fast.
Shoot a quick, slightly personalized note to multiple places (we usually do 8-10) that you think look good enough at first glance. Inquiring doesn't mean you are going to book, so don't worry about not doing full research yet.
Narrow down your choices only once you confirm their availability for your dates and any ability to provide price discounts. Don't waste time obsessively searching for your favorite places to stay before you inquire, as you will waste a ton of effort.
2) Pictures
Don't bother with places that don't show pictures of every room listed. The only exception? If you are really concerned about price, shoot them a note asking for a discount and see if they bite. Then just hope the reason they didn't have a lot of pictures is better than, "because my place is covered in toxic mold."
The pictures better show a clean place. If they can't make the bed and clean up the kitchen even in their staged photos, they definitely won't make an effort to give you a good experience once you're there.
3) Price
Ask for a discount. You would be blown away by how often (and for what) you can get discounts from apartment owners. This includes: Being the first review of a newly listed apartment, longer term renting (over one week), and off-season inquiries.
Judging an apartment by price does not mean just looking at what is listed. Review how close it is to where you want to be and the transportation costs associated with that.
4) Location
Where an apartment is located can greatly affect your total price. Sure, an apartment may be listed in downtown San Francisco, but most cities have many neighborhoods and boroughs – and taxi rides can add up if your apartment is a 20 minute drive to all the sights you want to see on the opposite end of the city. Before you book a place, figure out where you'll be spending the most time on your trip and then pick an apartment that is conveniently located!
Double check with Google maps that the description of the location on Airbnb matches what you see. There might only be a few blocks difference between staying in that "trendy up and coming" neighborhood and staying in a run down industrial center.
5) Read Reviews Carefully
A lot of good reviews put your mind at ease. But a few bad ones can tell you so much more. Why are people complaining? If the only complaints are things you don't mind (ugly wallpaper), then the odds are the place is pretty good.
What are the good reviews complimenting? If you want a quiet, undisturbed stay and each review mentions how "hands-on" the apartment owner was… it might not be a great fit for you.
6) The Details
Read the description of the place and the list of amenities carefully. We always like to see a "full kitchen" listed… and Wifi is a must.
Know the difference between renting a whole apartment and a private room. Private rooms can be great, but you might want to ask more questions when you inquire. Who you are sharing the apartment with and are there any extra rules (like when you can use the kitchen)?
Allergic to pets? You might also want to know if they have had animals in the apartment. The last thing anyone allergic to cats needs to do is curl up in a warm comforter covered with pounds of cat hair…
What are your tips and tricks for booking the perfect short-stay apartment while traveling? Please share in the comments because we're always looking for new ones!
About Tony
Quit his job to try actually following his dreams for once... and is currently loving it. He is working hard to to make this life-style permanent by writing about his adventures and brainstorming money making opportunities with his partner-in-crime, Meg.